App Store downloads will show 61% growth this year according to new analysis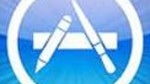 Our favorite Munster, Piper Jaffray's Gene Munster, recently crunched some new numbers and figures that Apple will show
61% growth in App Store downloads
during calendar year 2011. At the same time, the average price will rise 14% over the year. According to the Wall Street pencil pusher, the average iOS user will
download 83 apps in 2011
, up from the 51 installed last year. Since the App Store opened its doors, 15 billion apps have been downloaded by more than 200 million iOS powered devices.
Munster says that the numbers show how important it is for a manufacturer to offer a well-stocked app store with a wide variety of software because such a store will help
drive sales
of a device. Munster adds that smartphone users are increasingly using apps to bolster the features on a handset and he says that iOS has "
the leading app ecosystem
".
While App Store prices are expected to rise 14% this year, that is down from last year's 18% increase.
82% of apps in Apple's App Store are free
while the remaining 18% have an average cost of $1.44.
source:
AppleInsider
Recommended Stories