Andy Rubin's Essential phone gets teased on Twitter, is this a 360-degree camera we're seeing?
10
As you might have heard by now, Andy Rubin, one of the co-creators of the Android OS, is about to jump into the smartphone game once more with the upcoming Essential smartphone, which is supposedly launching
May 30
. Thus, the time is nigh for teasers, and one of the latest ones comes straight from the company's Twitter account, on which a silhouette of the device got published for all to see.
Mind you, the teaser looks a bit odd due to what seems like a large circular add-on at the top of the device. Meddling with the image reveals that this might be a 360-degree camera of sorts, which seems like it would latch to the top of the phone. There's also the possibility that it's an integral part of the phone itself and... flips out of the body, which would be a peculiar design decision.
Of course, we could be wrong with our speculations, so let us hear your take - what's that at the top? Drop a comment with your best guess!
Aside from that curious hump, we also get a glimpse of the phone's volume buttons and the power button, both positioned on the left side of the device. Business as usual. One thing is certain - this teaser does a good job at sparking interest!
So far, we know that the Essential phone will likely have a very high screen-to-body ratio and minuscule bezels (at least in the upper part of the device), as well as some rather
high-end specs
. A 5.5-inch Quad HD display with a resolution of 1312 x 2560 pixels that works out an aspect ratio of 1:1.95, Snapdragon 835, 4GB of RAM, and a 12MP rear camera might be making the cut. Of course, the phone will run Android, but it's doubtful that it will be bone-stock.
That's not the first teaser for the Essential we've seen; here's the first one that got jettisoned a few months ago: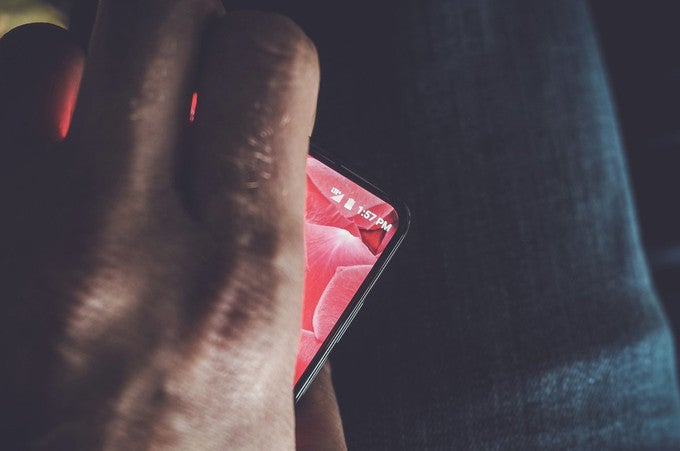 The Essential phone