Andromeda to launch on 7-inch Google-Huawei 'Nexus' tablet
18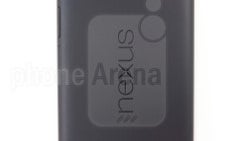 With Google well and truly at the forefront of the rumor mill, the updates are arriving thick and fast. A short while ago, we heard that the company's Andromeda OS
could be targeted at 2-in-1 hybrid slabs
, with a 12-inch 'Pixel 3' apparently in the works for 2017. Now, further info from
9to5Google
suggests
Huawei's enigmatic Nexus
device could be the first to run Andromeda, in a report that also throws weight behind next year's larger device.
Though Google's Nexus line may be killed off in favor of a new Pixel initiative, a
7-inch Huawei-made device
has been rumored before now. This report does not confirm any of the specs, or even that the device will, in fact, carry the Nexus name. But from what's been leaked before, the slate could pack Qualcomm's Snapdragon 820, 4 gigs of RAM and 13-megapixel camera
The report also confirms 9to5Google's recent suggestion that
the Nexus 9 is being used to test Andromeda
. However, this is said to be merely for testing and research purposes; consumers will apparently not see Andromeda on the Nexus 9 in any capacity.
Finally, the report legitimizes the idea that Google
will release a larger device
, perhaps called the Pixel 3, later this year. It doesn't go into any specific details, but it's assumed that Google is going after the likes of the
Surface Pro
,
iPad Pro
and other devices of that nature.
Could Google be planning to launch this device with Andromeda at the October 4th event? Let us know what you make of these rumors in the comments below!