Google testing 'Andromeda' Android-Chrome OS hybrid on Nexus 9
20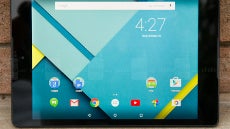 Google's
upcoming media event on October 4th
is expected to play host to the HTC-made
Pixel
and
Pixel XL
smartphones.
Interesting developments over this weekend
have the blogopshere touting the Big G's
fabled Android-Chrome OS hybrid
, codenamed 'Andromeda', among the announcements. To accompany the whispers, some cold, hard evidence seems to corroborate the idea that Andromeda is in fact a Thing.
Spotted by the folks at
9to5Google
, Andromeda references exist within the Android 7.0 Nougat AOSP and apparently, the also HTC-manufactured
Nexus 9
has been utilized in testing the OS.
A file named within the Nougat AOSP called
'SurfaceCompositionTest.java'
is said to be a utility for testing graphics performance. By the sound of things, it's not dissimilar to the Windows Experience Index that assigns a score to a device based on key internal hardware. In this instance, it seems Andromeda requires a device with a score of 8.0 and above; by comparison, Android's apparent minimum threshold is 4.0.
The Google Nexus 9 tablet supposedly scores 8.8 as referenced in 9to5Google's treasure hunt. As a refresher, the slate packs NVIDIA's Tegra K1 Kepler graphics; a strong, albeit ageing GPU that
rolled out well over two years ago
. With the Nexus 9 seemingly just scraping over the line, it's somewhat unlikely that Andromeda will be rolled out to the device at consumer level.
Indeed, with references to
'free-form window management'
also found within the code, it's probable that hybrid devices may be among the eventual beneficiaries, as opposed to everyday slabs such as the Nexus 9.
Whatever the case, Google's event is just around the corner, and hopefully, we'll learn more about this Andromeda project over the coming week.