Android users can provide idle computing power to research studies by merely charging their phone
5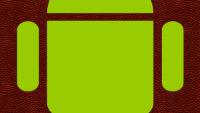 As a human, there are things that you can donate to the needy. Money, clothing, canned foods are some of the things that come to mind. But those sporting an Android powered handset can donate something that might help scientific research-their
spare computing power
. Thanks to a new app released by the University of California Berkeley on Monday called BOINC, the school says that Android owners can donate their idle computing power to help researchers "
crunch numbers for projects that could lead to breakthroughs ranging from novel medical therapies to the discovery of new stars
."
With the app installed on your Android handset, you are in charge of deciding which project receives your idle computing power. Current choices include Einstein@Home and FightAids@Home. The former searches for pulsars, which are spinning stars, while the latter does exactly what its name implies it does. You can also choose to donate your unused processing power to Asteroids@Home to help them study the shape and spin of asteroids.
"There are about a billion Android devices right now, and their total computing power exceeds that of the largest conventional supercomputers. Mobile devices are the wave of the future in many ways, including the raw computing power they can provide to solve computationally difficult problems."
-David Anderson, creator of BOINC app
The BOINC app (which stands for Berkeley Open Infrastructure for Network Computing) only works when you have your phone plugged in and is at least
95% charged
. Data is transferred over Wi-Fi so it won't consume any of your monthly data allowance. You can find the app at the Google Play Store. And if you don't own an Android phone but would like to donate, don't panic. A version of the BOINC app for iOS devices might be on the way.
source:
BOINC
via
PCMag