Android tablet population to catch up with the iPad by 2015
13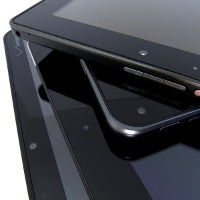 It is no secret that Apple's iPad is the prime device on the tablet market today. Holding over two thirds of the market makes it the most popular slate out there with the competition still trailing far behind. However, how long will the iPad's reign last for? Well, according to an estimate given by
Informa Telecoms & Media
,
Android tablet sales will catch up with those of the iPad at some point in 2015
.
Over 90 million iPads will have been sold four years from now, if the analysis turns out to be correct, which is only a fraction more than what the number of Andorid Tablets is expected to be by that same time – 87 million, to be more precise. Later on in 2016, Apple's tablet is predicted to be overtaken in terms of sales by affordable, Android-powered slates.
It has been noted that the iPad's success is greatly due to its brand recognition, wide availability, high product quality and the great selection of custom-tailored software. At this time, Android tablets still have some catching up to do, especially when it comes to the software part. As we all know, the number of apps optimized for Honeycomb is not something that Google brags about. However, with the increasing amount of manufacturers joining the game with an Android-powered device of their own and with Ice Cream Sandwich coming down the road, the Android ecosystem is bound to flourish and it wouldn't be surprising if Google's platform achieves dominance over the market in a few short years.
source:
Informa Telecoms & Media
via
Android Authority