Android open gaming console Ouya finishes Kickstarter fundraiser with $8.6 million
16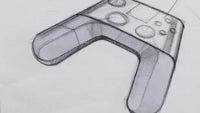 Ouya
, the Android game console that asked for crowd-sourced funding on Kickstarter, swept its initial funding target and finished with nearly $8.6 million from a whopping 63,416 backers, plenty of money to bring the awesome idea of open game console to reality.
The Ouya is a little box built to work with TVs and imagined by former IGN executive Julie Uhrman. The whole idea is that developers get to directly publish their games which eliminates unnecessary third-party channels, and is supposed to make the games easier and more accessible.
Ouya will sell for $99 and come with an Nvidia Tegra 3 quad-core chip, 1GB of RAM, 8 gigs of flash storage, and the usual set of connectivity ports - HDMI, Wi-Fi, Bluetooth 4.0 and USB 2.0. It has already signed partnerships with OnLive, VEVO, iHeartRadio and XBMC, and we're sure more are coming too.
Kickstarter backers are expected to get the Ouya console in March 2013.
source:
Kickstarter
Recommended Stories