Android jumps ahead of iOS in ad impressions
56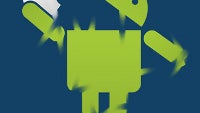 Ad impressions are one approximation we turn to when trying to measure the success of a platform and in December one metric suggests that Android has zipped past Apple's iOS in popularity. Chitika's online ad network noted an interesting reversal - after a confident lead in November,
iOS was trumped by Android in December
.
This could be due to many people getting an Android handset as a gift. For this or for other reasons, Android has gone up in share to 51.6%, while iOS accounted for 46.5% of ad impressions on Chitika's network.
So, on one hand we have the huge popularity of Android. Andy Rubin tweeted that over the Christmas weekend there 3.7 million Android devices activated. But on the other hand, the iPhone 4S has been selling like hotcakes and analysts expect that this past Holiday quarter would mark another record for the handset's sales.
Chitika also mentions the fact that many phone makers bring their own ideas of the perfect Android device, while with Apple there's only one handset.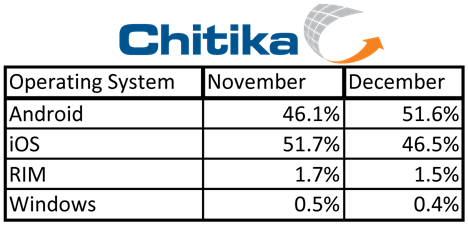 There's one key factor in ad impression stats we'd also have to count in -
Android is known for its free apps
. Last time we heard, Google's platform had more of them than Apple, despite the App Store being larger than the Android Marketplace. Those free apps rely on ads for monetization, so here's one other possible explanation. What do you think about these stats - are they indicative of what's going on in the iOS/Android war?