Android dominates the world's biggest smartphone market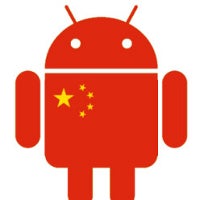 Recently, the United States lost its position as the world's biggest smartphone market, but that's nothing to lament about - it's something that had to happen sooner rather than later. China, the world's most populous nation, is now the
world's biggest smartphone market
, and interestingly enough it's dominated by Android handsets.
While in the US, the iPhone is in tied competition with Android for the top smartphone spot, in China 66% of the smartphones sold ran on Google's operating system. At the same time, the latest iPhone 4S is now offered on two major Chinese carriers.
Samsung holds the lead among fellow Android phone makers with 22% piece of the pie in Q1 2012 alone. The iPhone in return had a share of around 19% during the same period.
A quarter of all Android phones sold across the world accounts for China, but it's a whole different experience as there is a number of third-party app stores replacing Android's app catalog, Google Play. Chinese white box manufacturers are also ubiquitous and have large sales on home turf.