Android anti-virus app review shows reveals the real and the fake system protectors
23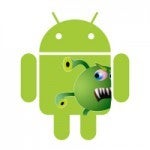 If you have an Android smartphone there's
little chance to get malware
unless you start downloading suspicious apps. The main reason for that is the sandboxing model that the platform uses - it simply doesn't allow apps to do much damage. Still, Android is said to be the biggest target for attacks and reports claim that the number of malware apps on the platform is alarming.
If you're a security freak and/or like to download apps from everywhere but the Android Market, aka Google Play, you might have to think about installing an anti-virus application. Turns out, though, anti-virus apps for Android are not the same.
What's difference? Basically,
Android anti-virus apps
range from those protecting you from viruses to - for a lack of better word - utterly useless crap. A recent report by independent researchers from AV-Test revealed the pearls among them and pointed out those you should stay away from.
The best performers in its tests included Avast, Dr. Web, Kaspersky, Ikarus, F-Secure, Zoner and Lookout. These detected over 90% of the malware that was thrown at them. The second tier of apps detected between 65% and 90%, and included applications like Android Antivirus, Android Defender, LabMSF Antivirus beta, MobileBot Antivirus, MT Antivirus, and MYAndroid Protection Antivirus.
Finally, there's one category you should stay away from at all costs - apps like ALYac Android and Antivirus free basically detected zero or close to zero infected software.
Check out the graph below illustrating the difference between Android anti-virus apps and let us know - do you use one? Do you think an anti-virus app for Android is necessary?