Android and Chrome teams get closer, but Google has no plans to change either product
2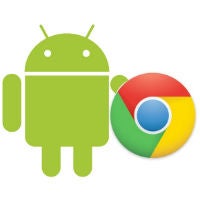 There has been a longstanding question ever since Chrome OS was first created as to what Google would eventually do with that platform, especially if Android continued to expand to new form factors, like laptops. Last week, Google's VP of engineering for Android, Hiroshi Lockheimer, had his role expanded to also cover being the VP of engineering for Chrome, which once again fueled speculation.
The speculation had already been bubbling because of the recent moves to bring
Android apps to Chrome OS
, but this move intensified the questions. But, it seems that Sundar Pichai's move to become the head of (most) Google products is closer to the real reason for Lockheimer's new role - everything at Google is getting closer. According to Brian Rakowski, Google's VP of product management for Android, the reasoning is simply that the Android and Chrome teams were "solving similar problems", and he also confirmed that "there's no plans to change the way the products work."
This makes sense. Chrome OS has been doing extremely well. It has started to
take over the education space
from the iPad; and, Chromebook shipments rose 67% in Q3 2014 compared to Q2, and are expected to be double what they were in 2013. Android is obviously doing extremely well also. So, it doesn't seem that Google has any reason to change things right now.