Android Wear won't be getting any new smartwatches from its biggest OEMs for the rest of 2016
12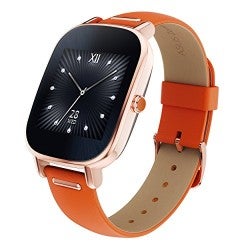 This time last year, the world seemed to be a buzz with smartwatches. The wearable market was still relatively new and popular among the tech world, and the
Apple Watch
was making waves as one of the most highly anticipated watches we'd seen yet. The future looked hopeful for the smartwatch world, but according to new information that was released today, it looks like that hype and steam is beginning to fizzle out.
There have been new official reports from Huawei, LG, and Motorola that none of the companies will be releasing any sort of smartwatch running the Android Wear OS for the rest of 2016. If you've been following the smartwatch world for some time, you'll be very well aware that these are three of the most important companies for Android Wear, as their products have easily been some of the most popular and successful ones we've seen yet. The Huawei Watch was a thing of true beauty and brought a tremendous amount of power with it, Motorola's Moto 360-line has remained as one of the most customizable options out there, and LG has released multiple big-hitters with both the G Watch R and Watch Urbane.
LG did announce the Watch Urbane 2nd Edition back in November of 2015, and had plans to release it around that same time. Unfortunately, sales of the watch were halted by LG due to hardware issues that the company was experiencing. LG made an attempt to re-launch the watch again in March of this year, and while a few users were able to get their hands on the watch through AT&T and Verizon, the Watch Urbane 2nd Edition has been in release limbo ever since. This is especially sad considering the fact that the Watch Urbane 2nd Edition was the first major smartwatch that would be the first Android Wear watch to
support phone calls and Internet connectivity without having to be tied to a phone at all times.
So, what will the smartwatch landscape look like for the rest of 2016? Essentially, we're going to be looking at a head-to-head battle between Apple and Samsung. The Apple Watch Series 2 and
Samsung Gear
S3 are the companies' latest smartwatch products, and each of them look to bring a pretty hefty punch. However, with the Apple Watch running watchOS and the
Gear S3
running Tizen, Android Wear will be sitting this one out.
Android Wear will be sitting this one out.
Android Wear 2.0 looks to be quite promising, and we very well expect to see Huawei, LG, and Motorola back in the saddle for the Android Wear market in 2017. Even with that being the case though, it is a little worrisome to see all of these big players officially saying that they don't have anything in the works for this year. We aren't saying that Android Wear is dead, but we are going to be closely following the operating system throughout all of next year.