Android One rumored to be coming to the U.S. this summer with a $200 to $300 price tag
10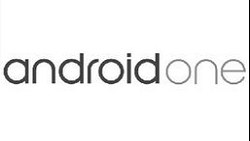 Looking to arm those in emerging markets without a smartphone,
Google launched Android One back in the middle of 2014
. The idea was to sell cheap, $100 entry-level phones that run stock Android. This would allow Android One handsets to receive timely software updates. Google itself worked with the manufacturers in these markets to make sure that the Android One devices were meeting the goals of the initiative.
Now, with the Nexus series apparently gone, and the Pixel priced at the high-end of the market, Google is rumored to be bringing Android One to the U.S. with some changes. The phones will now be priced in a range between $200 and $300. This will allow Android One manufacturers to have a little more room to design and produce a phone with some decent specs. The software though, will remain stock Android with timely updates from Google for the first two years from a model's launch date.
LG is rumored to be the first manufacturer to get involved in the updated Android One program, and the first U.S. bound model is expected to launch before we hit the halfway mark of 2017. While nothing is confirmed, there is the possibility that Google Assistant, so far seen on just the Pixel handsets and on the Allo messaging app, will be loaded on the Android One models headed to the states.
There is also word that a major stateside ad campaign, similar to the Pixel ads currently running, will accompany Android One to the U.S.
source:
TheInformation
via
AndroidCentral