Android One not doing so well with online sales, retailers refuse to stock it
47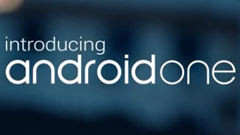 Just this September, Google introduced the
first three phones
to be manufactured under its
Android One
program – a project, which aims to bring affordable, yet reasonably spec'd smartphones to developing markets, starting with India. The devices to go on sale were the Spice Android One Dream, Karbonn Sparkle V, and Micromax Canvas A1.
All three models share similar specs – 4.5" display with a 480 x 854 resolution, a quad-core 1.3 GHz MediaTek SoC, 1 GB of RAM, 4 GB of internal storage – and their prices are pretty similar as well, revolving around $100. It's unknown who's idea it was, but Karbonn, Micromax, and Spice ended up only selling the phones online – via Amazon, Flipkart, and Snapdeal.
Unfortunately, people, it seems, didn't feel as inclined to go on an e-retailer's website and mass-order the Android One handsets. In fact, industry estimates say that only 12% of smartphone sales are done via online shops in India. Perhaps, not delivering the phones to physical shops was a mistake.
Now, Micromax, Karbonn, and Spice have decided to ship the devices to brick-and-mortar stores, however, retailers Croma, Future Group, Planet MRetail and Next Retail, BigC,Lot Mobiles, Reliance Retail and Sangeetha Mobiles – which tally up to 1,800 stores in the country – have decided against stocking Android One devices. The reason? There are two, actually.
First, the retailers were not very happy about the fact that the smartphones were only sold online during the initial launch and media hype stage. So now, they feel inclined to respond in kind and not help out the Android One program, when it needs to boost its sales. Secondly, Android One profit margins only tally up to 3-4%, when the norm in the country is 9-10%. So the retailers feel as if it's a "waste of energy" to stock up on and sell the devices. Furthermore, they generally feel that the $100 price segment already has enough good handsets for Android One to make a dent.
Spice and Karbonn, however, report that, once they started selling their devices offline, sales have grown exponentially. According to Spice, it has so far sold 100,000 Dream phones, 80% of which were bought offline. Karbonn, on the other hand, says that it sells 3,000 Sparkle V units offline per day, while its daily online sales tally up to just 500. Micromax hasn't commented.
source:
TheEconomicTimes
via
Digital Trends