Android Nation retail stores to open in India, helped by Google
10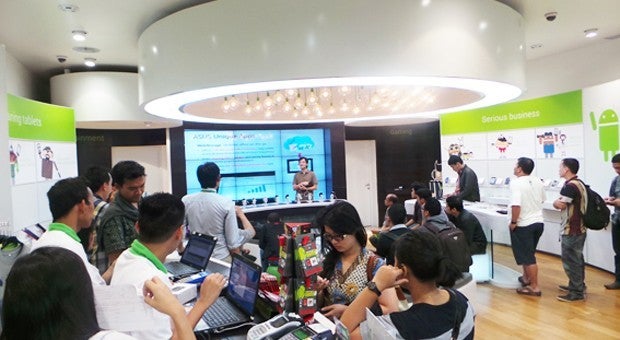 An Android Nation store is already open in Jakarta
Google and Indonesia's Erafone have teamed up to open a pair of
Android Nation
stores in that country. The first store opened in the middle of last year in Jakarta. Now, Google is teaming up with BK Modi's Spice Global to create
Android Nation
stores in India. 50 of Spice Global's 900 HotSpot stores will be rebranded with the
Android Nation
name and new locations will also be opened. HotSpot stores sell mobile handsets and accessories.
In addition to teaming up with Spice Global to open the
Android Nation
stores in India, Google will help its Indian partner bring Android flavored phones from Chinese manufacturer
CoolPad
to India. Like other
Android Nation
stores in Indonesia, the new locations will feature handsets from Samsung, HTC, Sony, LG, ASUS and others. Modi says that his partnership with Google isn't limited to India and the combination will sell Android phones in other regions including the Middle East, Malaysia, Thailand, Indonesia and Africa. He adds that
Android Nation
will focus on 3G phones, and slowly get rid of 2G models.
In addition to selling Android handsets and tablets, the stores will offer help from experts, show off the latest Android apps and let handset and tablet owners shop for the newest accessories available for their device.
source:
EconomicTimes
via
Engadget
Recommended Stories