Android Messages for the web is now live, but rollout for Android is just starting
10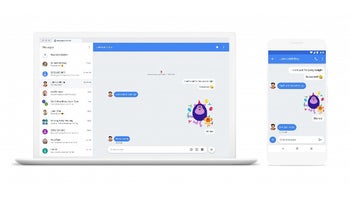 We've been hearing for a while that Google was planning to expand the
Android Messages
service and set up a web portal and that website has suddenly gone live for some. However, while the Android Messages web portal is live, the rollout seems to be limited by whether or not users have an updated version of the Android app.
Setting up Android Messages for web looks like it will work just like WhatsApp's web portal: you navigate to the website, then scan a QR code with your phone to establish the connection. Unfortunately, the in-app option to scan that QR code is still in the process of being rolled out to users. According to reports, the update to the Android app is a server-side change for Google, so if you have Android Messages version 3.3.043 you're good to go, but will have to wait for Google to flip the switch for your device before you can use the Messages web portal.
Once you're in, you should have options for a dark mode, in-browser notifications, emoji, stickers, and even keyboard shortcuts. The Android Messages web portal should work in all major browsers, including Chrome, Firefox,
Edge
, IE, Safari, and Opera. And, you'll be able to decide if you want the browser to remember you or not, in case you want extra security.