Android Market continues to close ground with the App Store
11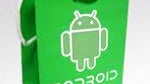 With the Apple App Store currently showing a 100,000 lead in available downloads vs. the Android Market, the latter has been making a strong charge toward becoming the larger of the two. Since October of last year, the Android Market added 150,000 apps vs. 65,000 for the App Store. But at current rates, it won't be too long before we have a reversal and a new leader. The current numbers show 350,000 apps for the App Store vs. 250,000 for the Android Market.
There is another battle going on, but that is between BlackBerry's App World and Windows Marketplace for third and fourth place. As we
reported
, Windows Marketplace recently hit the 10,000 app benchmark faster than either the App Store or Android Market. That could indicate that a third player could be joining the battle to be able to claim the most most apps available.
source:
BusinessInsider
via
BerryReview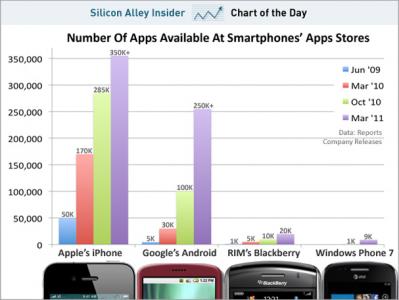 The Android Market could overtake the App Store as the largest app store fairly soon