Fitbit devices not syncing to phones powered by Android 9 Pie; try this workaround
3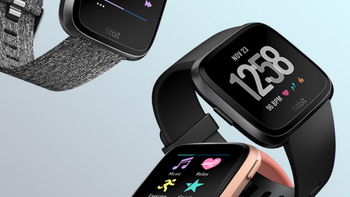 Fitbit wearers who are lucky enough to be one of the
.1% of Android users with a phone running Android 9 Pie
, are having bad luck in another area. Fitbit devices apparently don't want to sync with handsets running the latest and greatest Android build. A number of Fitbit owners have mobbed the company's help forum to complain that since updating their phones to Android 9 Pie, they can't get the device to shake hands with their Fitbit wearables.
Fitbit says that it is aware of the situation, and suggests that users update the Fitbit app to version 2.76.1, but that doesn't appear to have worked. Instead, there is a workaround that has circulated around the Fitbit community and it is basically a coin flip as to whether it will help you. But until Fitbit releases a fix (and the company has been under radio silence for two weeks now), you might as well give this a shot:
Open up the Fitbit app on your Android phone. Start the sync on the app (it will say "looking...").
Go to Bluetooth settings, choose "Pair new device," and select the tracker as if to pair it for the first time
Switch back to app, and the Sync will be completed.
While some have found the above three steps to work, others haven't. And some have had to try this workaround multiple times before achieving success. So if at first you don't succeed, try, try again. And hopefully Fitbit will soon disseminate a fix before more Android users get to update their handsets to Android 9 Pie.
Recommended Stories