Android 6.1 rumored to come in June 2016, another feature detailed
20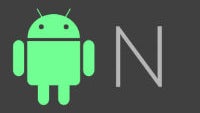 The rumor mill for what to expect from Google in 2016 is already in full gear, including
Nexus rumors
and a couple of things to expect from Android 6.1. The latest rumor even goes so far as to give a release window (one that we have assumed before could be a potential time frame) as well as a couple of features in the next version of Android (one of which has already been confirmed by Google employees).
We will admit up-front that this is a rumor that has not been verified and some of the info does conflict with previous reports. Starting with the new information, the rumor claims that Google will be working on cleaning up the revamped permissions system that was introduced in Android 6.0. The speculation is that there are security concerns surrounding apps with screen overlay permissions being able to trick users into agreeing to permissions that overreach.
Where the rumor starts to mix with previous reports/rumors and educated guesses is that Android 6.1 will be released in June of 2016, which is something we mentioned was possible given the rumors about the
HTC Perfume
and comments made by the
Google Pixel team
in a reddit AMA. The rumor also claims that split screen functionality will be in Android 6.1, which again is something confirmed by the Pixel team themselves in the AMA.
However, the rumor claims Android 6.1 will keep the Marshmallow nickname, while the Pixel team said that split screen was in the works for "Android N", implying a nickname change on the way. Alphabet jumps in the past have often been tied to UI changes, including a persistent Google search bar (Android 2.0), the Holo theme and Roboto font (Android 4.0), Material Design (Android 5.0), and Google Now on Tap (Android 6.0). So, split screen could be a big enough change to warrant the new nickname. Of course, Google has been known to mislead when it comes to the name, so the Pixel team may not be the most reliable source.
Either way, don't be surprised if we see the next Android update announced and/or released around Google I/O in June.