Android 6 Marshmallow is en route to Samsung Galaxy S6 and S6 edge, confirms carrier
18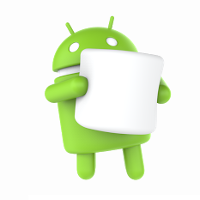 When seeking to learn about impending update activity where Samsung is concerned, we often turn to the firm's native South Korea for signs of activity. Recently, early Android software updates have been
spotted in Poland
, and this new-found interest in the Eastern European nation does not appear to be slowing down. T-Mobile Poland has inferred via Twitter that Android Marshmallow is on its way to its Galaxy S6 and S6 edge, which, in turn, offers some hope to owners internationally.
Android #marshmallow jest już w drodze na nasze Samsungi #s6 i #s6Edge Gwiazdka przyjdzie wcześniej w tym roku? ;)@SamsungPolska
Throwing the above into Google's translate, the first part of T-Mo's tweet says:
"Android Marshmallow is on its way to our Samsung S6 and S6 edge."
The latter part apparently mentions something about Christmas coming early, but we can't help but think it's more like
Christmas coming late
.
Given that Samsung's flagship line is among the most coveted in the mobile industry, the software update situation is a little shoddy. Marshmallow has been around for quite a while now, and the successors to the S6 duo are
slated for announcement
in less than two weeks. The roll-out of Android's newest version seems long overdue already, particularly with the
protracted beta testing
that has taken place South Korea and the UK. For the many of you who've waited patiently, it at least appears that the very early stages of the release have commenced.
Precisely when the international release of Marshmallow will begin remains a mystery. With the
S7
and
S7 edge
almost here and certain to ship with the new software out of the box, though, it's reasonable to suggest that the S6 roll-out will coincide with the purported March release of the new handsets -- if not before.
We'll keep you posted on any further movement.