Here are some photos of the Galaxy S6 and S6 edge running Android 6 Marshmallow
27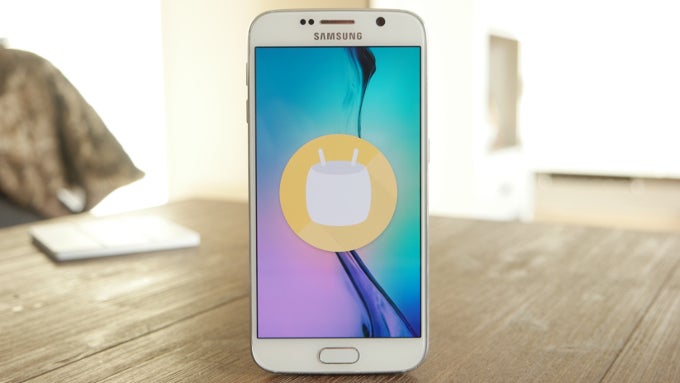 It was
just about a month ago
when we first saw leaks of Samsung's upcoming Android 6 Marshmallow update for the Galaxy S6 and Galaxy S6 edge. In the following weeks, we were treated to
a video of a Marshmallow-toting Galaxy Note 4
, and heard about a public beta test of the new software, heading to a select few users in the UK. If you are just hearing about this now – sorry, but all the slots are taken. But fret not, the kind fellows at SamMobile have got the beta installed on a standard
Galaxy S6
and a
Galaxy S6 edge
and were kind enough to share a bunch of photos of the phones running the new OS.
At first look – not much has changed. If you've used a high-end 2015 Sammy smartphone, you will feel right at home. The UI seems to have naturally progressed to a sleeker, flatter look, with more transparency and blur effects added when certain edit screens are open. There are a few new sorting options, including a pretty cool app search menu. And the Galaxy S6 / S6 edge will get the full-on Pro mode for the camera that the
Note 5
has! To clarify – yes, the Galaxy S6 does have its own Pro mode, but it is currently less elaborate than the one in the Note 5, as it is lacking a shutter speed control, and having a limited 5-step white balance slider.
And hey, if you've missed it – from the aforementioned Note 4 video, it seems that the 2014 phablet will get the same new and rehashed interface. Would that make it as snappy as the Note 5? Let's hope so!
Recommended Stories