Four months after launch, Marshmallow runs on just 1.2% of all Android devices
36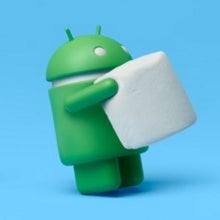 Google today revealed that Android Marshmallow is now installed on over 1% of all Android devices in use around the globe. More exactly, 1.2% of devices are running Android 6.0 Marshmallow. While this is a serious jump
from last month
, when only 0.7% of all Android devices ran Marshmallow, the percentage is still very low, considering the fact that the new version of Android has been available since October 2015 (almost four months ago).
KitKat remains the most used Android iteration, powering 35.5% of devices, down from 36.1% last month. Lollipop is installed on 34.1% of devices, while Jelly Bean (which, mind you, was first released in 2012) can still be found on 23.9% of devices.
We can't say we're surprised by the small percentage of Marshmallow devices currently in use, because new versions of Android have always taken their sweet time to reach a significant number of phones and tablets. Still, we're certainly not thrilled with the way that manufacturers are handling Android updates.
The data discussed in this article was gathered in a 7-day period ending on February 1. Hopefully, by next month, Marshmallow will arrive on at least another 1 percent of all Android devices.
source:
Android Developers