Android 6: Experiencing battery drains, wakelocks, and apparent lack of Doze mode? This could be the culprit
38
Android 6 Marshmallow is the latest major build of Google's OS and pretty much all the relevant smartphones that have come out in the past months, or last year's flagships, run on it out of the box or have been updated to it. One of the major features that Marshmallow introduced was the so-called
Doze Mode
. What it does is, when your phone has been idle and not moving for a while (like sitting on a nightstand), Doze Mode kicks in to cut off any redundant processes that might be working in order to save battery.
Sounds absolutely great on paper, but we've yet to see groundbreaking results from Doze Mode. Not to mention that long-time
Sony users seem to prefer the Xperia STAMINA Mode
well over Google's solution, but that's a story for another day.
A number of users seem to have found a possible culprit for why Doze Mode doesn't seem to be doing the best of jobs, and possibly the reason behind random battery drops on phones like Samsung's
Galaxy S7
/
S7 edge
.
Apparently, there's an issue with Android's built-in "Backup my data" feature — after a user at the AOSP Issue Tracker forums posted a screenshot of Backup keeping their phone in an 80-minute wakelock, others jumped in to investigate.
Some say that turning the feature off improved their battery life. Others report that the issue is a bit more complex than that. Apparently, if your device's Wi-Fi is ON, and you plug it in the wall outlet to charge, you will activate the Backup bug. From this point on, the bug is active and will keep your phone awake for prolonged periods of time for no apparent reason. Some say that a simple reboot and taking care to have Wi-Fi off gets rid of the wakelock. Others insist that they had to boot in Recovery mode and clear all their cache, then make sure to keep Backup off in order to be able to enjoy Doze mode.
And the sad news is that some users say that even with the Backup feature off, the wakelock would still sometimes return. A simple reset would fix it this time around, but it's still not awesome when you know that you need to nervously monitor your device's performance and constantly be making sure that it's on point.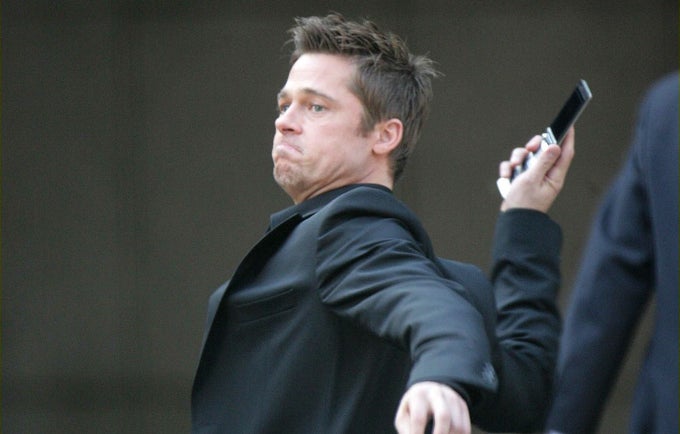 Turning off Backup isn't much of a big deal. The feature stores your app settings on the cloud, so when you delete and re-install a specific app, you get it in the state it was when you deleted it. This will
not
stop your Google Photos, Drive, or any other services from synchronizing, If you want to test it out, here are the suggested solutions:
Simplest: Settings → Backup & reset → Back up my data OFF → Reboot
If the above doesn't seem to work, follow it up with:
Turn phone off → Boot in recovery (hold power+volume up or down, differs by model) → Wipe cache and Dalvik cache
Some users say that 3rd party apps, like WhatsApp and its automatic "chat history backup" can also trigger a wakelock, though, this is probably much more of an individual case. Others say that the latest Google Play Services 9 patch seems to have fixed the issue entirely. It seems it's a bit of a phantom issue that we will be spending some time hunting down. Marshmallow users, have you had this wakelock occur? Or is your handset dozing just fine?
Recommended Stories