Android 5.1.1 OTA updates and factory images hit certain Nexus devices
18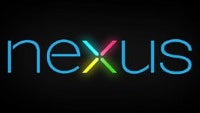 Google has had a busy day rolling out the Android 5.1.1 build to a few stock Android Nexus devices. Some of the phones and tablets received an OTA update and also had the Android 5.1.1 factory image posted. The latter is used by those who have customized their phone or tablet and want to return quickly to the latest Android build. This is accomplished by flashing the most recent factory image on the device.
Receiving both the OTA update to Android 5.1.1, and the factory image for the same build today, are the
Nexus 4
and
Nexus 5
handsets. Both models were manufactured by LG. Also today, the HTC-built
Nexus 9
tablet (LTE version) received the Android 5.1.1 OTA update and the 5.1.1 factory image.
And wait, there's more. Both the
first
and second-generation versions of the Asus produced
Nexus 7
tablets (both Wi-Fi and cellular) have had the Android 5.1.1 factory image posted on the Google developers site. The tablets will soon receive Android 5.1.1 directly via an OTA update.
source:
Google
via
AndroidCentral