Android 4.4.3 update now coming OTA to your Nexus device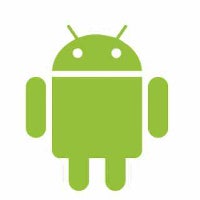 Earlier this morning, we told you that
Google had loaded the Android 4.4.3 factory images for the Nexus line up
. This means that if your
Nexus 5
got screwed up while you were modifying it, you can tap your heels three times, load the factory image for Android 4.4.3, and say that there is no place like home. As we pointed out this morning, the update required fastboot setup to install. But that was then, and this is now, and the Android 4.4.3 update is beginning to rollout OTA to a couple of stock Android devices.
The Nexus 5 and the Wi-Fi only version of the
Nexus 7 (2013)
slate are on the receiving ends of the update. The former is receiving the KTU84M build while the Nexus 7 (2013) is receiving KTU84L. You need to be using stock Android to grab Android 4.4.3. Since the update is sent out on a staggered basis, be patient. If it doesn't come today or tomorrow, don't panic. It will eventually arrive.
And for those with other Nexus models or Google Play edition devices, you should soon be receiving the Android 4.4.3 update. The hot new feature is the
dialer for handsets
, although the update does exterminate a bug that was messing with the battery and the camera on the Nexus 5.
source:
XDA
via
AndroidCentral