Android 4.4.3 factory images released for Nexus models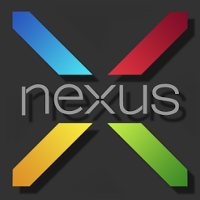 For those whose Nexus device needs to find its way home, Google has released the Android 4.4.3 factory image for the
Nexus 5
,
Nexus 7 (2013)
,
Nexus 7
,
Nexus 4
and
Nexus 10
. The release for the Nexus 7 (2013) does not include the version of the tablet that supports LTE. The factory image helps return a hacked and modded device back to factory conditions, in this case, with the Android 4.4.3 build of Google's open source OS running the show.
These files range from 440MB to 465MB and will require fastboot set up to install. The major change to the OS can be found in the dialer app, with new color accents and a card-based process for speed dialing. Other improvements include one
related to CPU usage and the Nexus 5 camera
. A previous update to Skype triggers heavy CPU usage when the camera app on the Nexus 5 is opened. This leads to a severe drain on the battery, and the inability of the user to actually use the snapper.
Those who would rather wait for the OTA update can choose to do so, as long as their patience holds out. Otherwise, click on the sourcelink if you want to use the new factory images.
Google Nexus 5
source:
FactoryImages
via
AndroidCentral