Android 4.4 update for Samsung Galaxy S4, Note 3, likely to cause microSD problems
56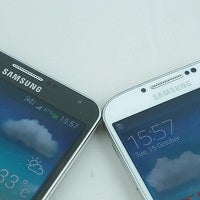 As
Samsung begins rolling out the Android 4.4
updates to the venerable Galaxy S4 and Note 3 devices, you should be aware of an issue that is sure to be a problem for many of you.
The new specifications in the Android API pretty much makes your SD card useless. Since Samsung is following this specification, expect to see problems emerge when apps attempt to write or modify existing files to a microSD card.
In plain English, that means your microSD card is secondary storage and apps will not be allowed to use it. If you want to see it in "geek speak," Google's own language about the specifications says it equally plainly to developers and partners:
"The WRITE_EXTERNAL_STORAGE permission must only grant write access to the primary external storage on a device. Apps must not be allowed to write to secondary external storage devices, except in their package-specific directories as allowed by synthesized permissions."
There are legitimate arguments that have been made in favor of, or against, microSD card or secondary storage in mobile devices are far from settled. Flash memory on SD cards is not the most reliable, though the name branded storage cards tend to be higher quality. Data transfer speeds are not the fastest either.
However, this feature set, the ability to write, modify, remove files from secondary storage has been part of Android since the beginning of Android. To take it away poses some real inconveniences for a lot of people.
Some folks may simply chalk this up as Google's desire that people use the cloud, most notably Google Drive, Google+, and other Google-based media features. Regardless of what you hear, officially or not, that is definitely a significant driver behind Google's calloused approach to secondary storage.
The problem is that for a large part of the smartphone using world (of which Android owns the vast majority), relying so much on cloud based storage solutions is not always economically feasible. Wireless data plans (not to mention network performance) are not always friendly to such a set-up. Then there is Wi-Fi, data plan friendly, but not ubiquitous in emerging markets (or in developed markets for that matter) and even then, the bandwidth may simply not be there.
Samsung made a distinction with its hardware in that one could expand storage capacity with microSD cards. Since
Samsung just signed a big understanding with Google
that covers a whole range of issues, it will be interesting to see where that leaves future hardware offerings. The same thing happened with the
Android 4.3 update to the Samsung Galaxy S4 Google Play
edition not too long ago.
Samsung makes just about everything, including flash memory, we find it hard to believe that the company would willingly give up such a significant portion of business. The introduction of the Galaxy S5 may reveal some idea where the conglomerate goes with this. While we are pensive about writing off microSD cards for good, we are not so sure their future is assured either.
One thing is certain, if this does prove to be the death knell for secondary storage in Android handsets,
16GB Samsung devices are simply not going to be enough
.
sources:
Tod Liebeck
(Google+) via
GottaBeMobile
and
AndroidOrigin