Android 4.2 hitting AOSP today, ROM developers start your engines!
21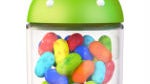 For those of you who like to tinker with your (Android-based) mobile devices, today is a milestone as Jean-Baptiste Queru, point man on the Android Open Source Project (AOSP) announced that the source code for Android 4.2 Jelly Bean is being pushed to servers. This won't mean much to you if you get all of your updates over the air from your carrier, but for power users that like to unlock their devices and install custom ROMs this means that today is the day that developers get their first crack on Android 4.2.
At this point there is usually something of a mad scramble as developers work to quickly get out largely unaltered ports of the software out. The initial wave of releases is often buggy, and even for self-designated power users patience can be a virtue if you aren't excited about having to troubleshoot bugs, or possibly have to reflash your phone to an older version of the software. If on the other hand you really like trying out new stuff and don't mind the risk (or perhaps have more than one phone hanging around) then you can jump in right away.
Makers of popular custom ROMs like
Clockwork Mod
and
AOKP
will generally take a bit longer, often times several weeks, as they have written a lot of custom code that will have to be merged with the new source code and then tested. If you rely on one of those custom ROMs as your day to day phone, you're probably better served waiting it out for your developers of choice to get a more stable version of the software ready. It's also worth noting that owners of unlocked Android phones can already flash the newer 4.2-based apps to their phones without having to install a whole new OS, as we've already seen the new camera/gallery app, the new keyboard, and the new clock app available to install.
Even inveterate tinkerers may mark this day simply as an announcement without any actual release, but for developers on the Android platform this is the day that all of that custom ROM magic gets under way.
source:
AOSP
via
Droid-Life