Android 4.0 now on 10.9% of Android devices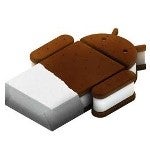 to becoming the dominant build
. We watched as
Gingerbread replaced Froyo
. Now,
it is Ice Cream Sandwich
beginning the journey from new upstart to eventually running on a vast majority of Android phones. It is
way too early for Jelly Bean (Android 4.1) to register
.
The latest numbers show that between Android 4.0 through 4.0.4, Ice Cream Sandwich is installed on 10.9% of Android devices. That is a far cry from the 64% using Gingerbread, but the
launch of the Samsung Galaxy S III alone
is going to shake things up in favor of Ice Cream Sandwich. 27.3% are still sporting Android 2.2, Froyo. The information, by the way, uses data compiled for the two weeks ended on July 2nd. Believe it or not, 4.7% of Android devices active are running Eclair (Android
2.1
) while a combined .7% use devices running Android 1.5 and 1.6. How many Nuvifones are still in use?
source:
Androiddevelopers
via
AndroidCentral