Gingerbread is now the dominant Android version
15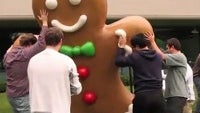 Android 2.3.x has slowly caught up with updates arriving on most contemporary handsets and now it has become the most popular version of Google's platform. Android 2.3.x devices make up 44.4% of all gadgets running the green robot as their OS, with Froyo starting to quickly fade away. Currently, 2.2 devices account for 40.7% of all Androids.
With Gingerbread and Froyo being the most popular versions, it should be noted that there's still a 10.7% share of Androids running Eclair.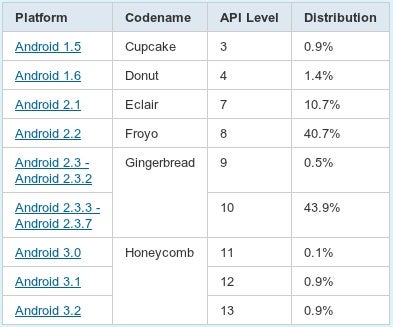 Older versions have largely been phased out and Honeycomb remains pretty unpopular with a total share of just 1.9%.
What everyone is looking forward to, though, is a clear statement from manufacturers regarding an update to Android 4.0 Ice Cream Sandwich. The new version of the platform aims to unite tablets and phones under one platform. Given that Gingerbread is a relatively new version, though, the current stats hint that Google has really taken the steps to eliminate fragmentation. Here's to hoping it will succeed.