AnandTech investigation finds Galaxy Nexus signal accurate
25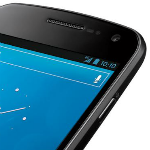 In a very interesting investigation into the purported signal strength issues surrounding the Verizon Galaxy Nexus and LTE, AnandTech has found that there is actually no problem, and that the Galaxy Nexus actually reports signal strength more accurately than other LTE phones.
The difference seems to be with Android 4.0 Ice Cream Sandwich, which is reporting the signals properly, whereas non-ICS phones have a tendency to report as many as 3 to 4 bars more than the phone is actually getting. One of the major issues is in the difference between how EVDO signals are measured compared to LTE, and how the system reports that measurement.
It's nice to see that AnandTech is careful to mention, as we have, that bars are "effectively meaningless as a comparison metric", and they are careful to use the dBm ratings throughout. And, it's also more to prove that, as we said, the bars are more of a
psychological placebo
than anything else. Even at one bar of LTE strength, you should still see the same speeds and quality of service.
It will be interesting to see whether Verizon comes up with the same findings, or if it forces Google to change the signal bar reporting to make people feel better.