Verizon confirms Galaxy Nexus signal problems, fix in the works
32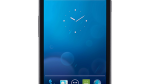 Some Verizon Galaxy Nexus users have been seeing problems with mobile signal strength since its release, and Verizon has now confirmed there is an issue, it is being investigated, and there is a fix in the works.
Some Verizon Galaxy Nexus users have been seeing issues with switching between 3G and 4G, as well as troubles with signal strength. The outcry has been pretty loud although the problems seem to be hitting just a minority of users, which is what we've seen with plenty of other issues, including various iPhone bugs. There is a workaround to the problems, which is to switch airplane mode on and off, which usually fixes the issue for a bit, but now Verizon has confirmed that a proper fix is in the works.
There has been no word on when the fix may be pushed, but there is hope that it will be part of the 4.0.3 update that is in the works.
Of course, we'd like to note that signal bars are something of a myth anyway, or perhaps a psychological placebo. The cell signals are digital, so they are either there or not. The bars are more of a probability indicator than an actual signal indicator. You may be relatively more likely to lose service with lower bars, but the quality of the service you get should be the same. That's why Apple was able to "fix" its signal strength problem by simply changing how it calculated how many bars were shown. It's quite possible that the fix from Google will be something similar.