Analysts say that regulatory approval for the T-Mobile-Sprint deal is now more likely
5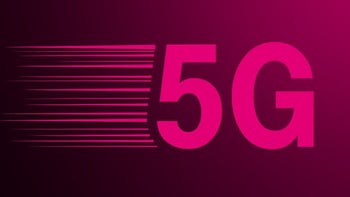 Despite
recent comments and objections to the T-Mobile-Sprint merger
from the Communication Workers of America (CWA) and others, analysts at Macquarie Research believe that the odds of the deal closing have improved. At the same time, a report sent to Macquaire's clients says that both companies might have to agree to certain conditions, or divest themselves of assets like spectrum and retail locations in order for the transaction to go through. Both the FCC and the FTC must sign off on the deal.
The founder of Sprint owned pre-paid provider Boost Mobile, Peter Adderton, recently told some FCC commissioners that any anti-competitive aspects of the deal could be mitigated with one condition. He suggests forcing the merged T-Mobile-Sprint to divest one of the pre-paid brands it will own after the merger, and move over 8 million pre-paid subscribers to a new, independent company. Of course, Adderton said that he would be happy to serve as the new pre-paid company's CEO.
The analysts note that Verizon has been silent about the possible combination of the nation's third and fourth largest wireless providers. They consider the silence to be a hint that Verizon is planning a huge transaction of its own, and thus hopes that regulators leave the T-Mobile-Sprint deal alone. Companies in the industry who have spoken out against the merger include Dish Network, C Spire and Altice. The latter is a cable company that planned on launching an MVNO using Sprint's wireless service.
We believe the odds of deal approval are rising and attention is now shifting to potential conditions/remedies. However, the backdrop doesn't seem to support spectrum or subscriber divestments. Charter is focused on 3.5GHz and the FCC is bringing mmWave/C-Band to market beginning in Nov. 14th. As for buildouts, T-Mobile is committed to a nationwide 5G network by '20 and delivering 100Mbps+ speeds to ~90% of PoPs."-Macquarie Research
T-Mobile and Sprint CEOs John Legere and Marcelo Claure respectively, have both draped this deal in the American flag. The two executives say that American leadership in 5G technology is at stake with this transaction. Both also say that a deal would add employees, not cut them, and result in a major build-out of a coast-to-coast mobile 5G network. The plan is to use T-Mobile's low-frequency 600MHz spectrum in combination with Sprint's hoard of 2.5GHz high-band airwaves.