Analyst says Nokia should adopt Android before it's too late
99+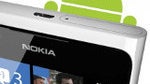 In a note to clients, Bernstein Research's Pierre Ferragu warns that
Nokia may have "to take the pill before one cannot afford to do so anymore"
eying Android as a possible fit for Nokia's low-end devices and indicating that the symbiosis with Redmond may run the Finnish company into the ground. "Based on what?", you may ask, and Ferragu has the answer – sans the Nokia-Siemens Network division, the iconic handset manufacturer is running out of cash. Furthermore, Ferragu argues that the feature phone market is shrinking and slowly ceases to be the cash cow that Nokia needs it to be, at the same time Windows Phone has failed to create the required traction.
This comes with Nokia finally catching a break – the main force behind Windows phones, it certainly is behind most of the OS's latest expansion.
According to Kantar's latest figures
,
Microsoft's mobile OS runs on 6.8% of total devices in EU5 countries
(Germany, Great Britan, Italy, Spain and France), a 2.5% increase on year.
A meager 0.9% increase is also seen in the States, now at 4.6%
. Furthermore,
with aggressive pricing strategies
, we can definitely see the duo gaining more ground on US soil in the future.
Moreover, Windows Phone did achieve its goal – it is now the third mobile OS in the world. This, combined with the latest research data should at the very least placate the naysayers and ease the strain on Nokia as the company seems to be doing better than in recent years.
But we can't help but wonder whether Nokia should switch over to Android
, at least partially.
source:
Barron's