Analyst raises target on Apple based on bullish call on Apple iPhone 5 and Apple iPad mini
17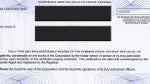 Investors who have been sitting with Apple shares for a while
have made some serious money with the stock
. Apple's shares closed on Tuesday at $674.97 and if Wedbush analyst Scott Sutherland is right, the stock has more upside ahead. Sutherland raised his target on the stock to $885 from $800 citing his belief that Apple will sell 24.1 million units of its smartphone in the September quarter, up from his previous forecast of 21.6 million phones that will be sold. Sutherland says that he thinks that the 6th generation of the iPhone will support LTE which he sees as a huge selling point. Additionally, Wedbush's Mobile Device Survey in July found 35% of respondents are planning on purchasing the
Apple iPhone 5
while no other phone scored higher than 20%. Sutherland says his call for 24.1 million units of the iPhone 5 to be sold in the quarter could be too conservative. Apple has made official
the long rumored September 12th event at which the Apple iPhone 5 will be introduced
.
"Given carrier comments, we expect the iPhone 5 to feature LTE, which we see as a major selling point for the device. We would point to out Mobile Device Survey in July that indicated that 35% of survey respondents were likely to purchase an iPhone while no other competitor was found to have a consumer preference greater than 20%."-Scott Sutherland, analyst Wedbush
The analyst also belongs to the camp that believes that the Cupertino based firm will also
introduce the 7.85 inch Apple iPad mini later on this year
, in the fall. He raised his estimate of iPad sales for Fiscal Year 213 to 94.2 million from 90.8 million, but lowered his average selling price to take care of the lower selling price expected for the mini version of the tablet.
For Apple's 2013 Fiscal Year, he sees the company earning $44.05 a share, up from his prior estimate of $43.68. His revised Fiscal 2014 profit is $52.60, up from $52.49. The analyst is keeping his "Outperform" rating on the stock.
source:
Forbes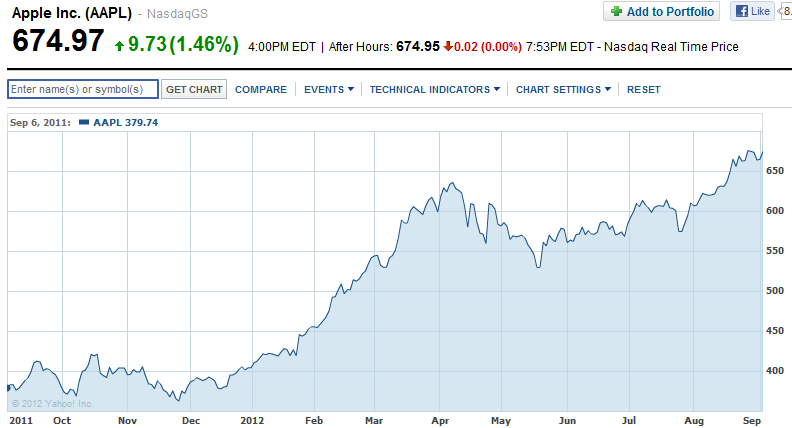 Apple's stock in the last year
Recommended Stories