Analyst expects Apple to embed solar cells in new sapphire glass displays
45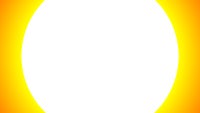 Analyst Matt Margolis expects Apple to enhance battery life on the
Apple iPhone 6
with the use of energy from the sun. Margolis believes that the sapphire glass screens rolling off the assembly line at the company's new plant in Arizona, will be embedded with solar cells. He reaches that conclusion from a number of different events
including a patent received by Apple back in February 2013
. That patent covered the use of an integrated touch sensor and solar panel. The patent however, did not include a way to send the power gathered from the sun to the battery used on the device.
A follow up patent from last October for a solar touch screen panel, came with a power management system that can accept power from a solar panel. Other events pointed out by the analyst include a job opening Apple posted and filled for a Thin Films Engineer position
with solar experience
(emphasis ours)
.
That was followed by
the agreement signed with GT Advanced Technologies for sapphire cover screens
.After that, Apple announced that it
would spend $10.5 billion in capital expenditures in fiscal year 2014
, some of which could be used to buy "cutting edge" lasers which would be employed in the "scribing" of microchannels on the solar cells. The Cupertino based tech titan also posted that the company is looking for a Manufacturing Design Engineer. The position includes "scribing" and PVD coating which is used with thin films like solar cells. And lastly, Foxconn is rumored to have
produced 100 iPhone prototypes using sapphire glass
.
Will this all add up to solar cells extending the life of the battery on the
Apple iPhone 6
? The focus on sapphire does seem to indicate that Apple will have some new innovations inside upcoming devices. As the second hardest material on earth after diamonds, sapphire can protect the intricate electronics needed for new features. And these new features and capabilities will also require more power, which can be harvested from solar cells embedded in a sapphire glass. It's the circle of battery life.
source:
SeekingAlpha
via
Forbes