Apple iPhone 6s and Apple iPhone 6s Plus will both feature 2GB of RAM and the Apple SIM card?
99+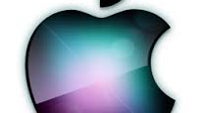 According to a source who reportedly has been accurate in the past, the next-generation Apple iPhone 6s and Apple iPhone 6s Plus will both be stuffed with 2GB of RAM. Apple has employed 1GB of RAM for its handsets ever since the launch of the
Apple iPhone 5
. Earlier that year, it had placed 1GB of RAM in the
third-generation Apple iPad
, up from the 512MB of RAM used in the
Apple iPad 2
, heralding the change in the iPhone later that year.
We have seen something similar with the
Apple iPad Air 2
, which was launched with 2GB of RAM last year, up from the 1GB of RAM used on the
Apple iPad Air
. The additional short-term memory would improve multi-tasking capabilities, but could also consume some additional battery life.
The source also says that the Apple SIM card seen on the Wi-Fi + Cellular Apple iPad Air 2 will also be included out of the box on the new iPhone 6s models. With the pre-installed Apple SIM card, iPad Air 2 users can select a number of short term plans from AT&T, T-Mobile and Sprint in the U.S. and EE in the U.K. This allows users to select plans that better suit their short-term needs, especially when traveling. Without long term contracts to worry about, users can switch carriers more frequently.
source:
AppleInsider