AnTuTu says that these were the most highly rated Android and iOS phones in China last month
21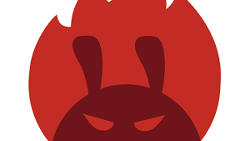 According to benchmark site AnTuTu, the
OnePlus 3
and the
Apple iPhone SE
were the most highly rated Android and iOS powered handsets in China during the month of March. The results were based on the "applause rating" computed for Android and iOS models by AnTuTu during the month. The applause rating is calculated by dividing the number of five-star reviews into the total number of reviews.
AnTuTu says that the OnePlus 3 scored an applause rating of 95.66% in March. That means that for every 100 user ratings the device received on the AnTuTu site last month, more than 95 of them were for five stars. The
Xiaomi Mi Max
was second among Android phones with an applause rating of 94.50. Rounding out the top 5 on the Android side were the
Meizu PRO 6 Plus
(93.12%),
Xiaomi Mi Mix
(92.98%) and the
OnePlus 3T
(92.60%).
It does seem a little strange that the refreshed version of the OnePlus 3 would score lower than the original model. After all, the OnePlus 3T comes with a slightly improved Snapdragon 821 chipset, a 16MP front-facing camera up from 8MP, and a 3400mAh battery which improves on the 3000mAh juicer found on the OnePlus 3.
As far as iOS is concerned, last month in China it was the
Apple iPhone SE
that was rated the highest with a 98.74% applause rating. The
Apple iPhone 6s Plus
was the runner up with a score of 97.53% In third, with an applause rating of 97.37%, came the
Apple iPhone 5s
. Surprisingly, the
Apple iPhone 7 Plus
only finished fourth with a 96.57% rating. In fifth place last month among iOS handsets was the
Apple iPhone 6 Plus
with a 95.25% tally.
source:
@AnTuTuLabs
via
MobileExpose