America finally has an answer to Chinese phone prices, the Pixel 3a
26
This article may contain personal views and opinion from the author.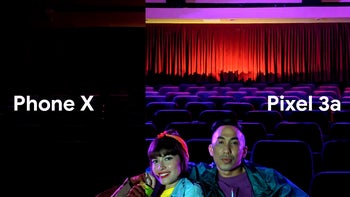 All major US carriers, with the notable exception of AT&T, sport a pretty pathetic by global standards phone roster to choose from. The midrange is especially hurt, as on Verizon, T-Mobile or Sprint, it's usually last year's flagships from Samsung, Apple or LG, that take a midranger role the next year when the new model is introduced and they get discounted in price.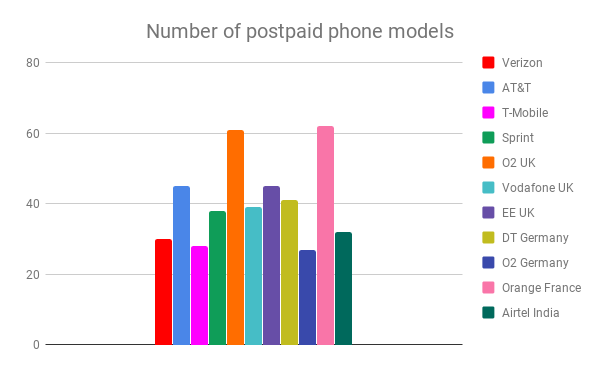 As you can see, the postpaid choice on Verizon is pretty pathetic in comparison with other carriers, both home and abroad, but we may have its legacy CDMA network to blame, and that one is being retired by the end of 2019. T-Mobile has no such excuse but it does position itself as the discount and promo carrier so it strives to hit the value-for-money spot, as exemplified by its choice to be the first US network to
officially sell the OnePlus portfolio
.
AT&T, on the other hand, is doing pretty well in postpaid choices, even though it, as all US carriers, suffers from the
case of Huawei-titis
and general Chinese brand malaise due to reasons beyond their will. This may be the single biggest reason why there is such a paltry choice of phone brands in the US. Apple, Samsung, LG and Motorola take the lion's share of the American market, while globally the arrangement is very different, as you can see from the IDC stats below.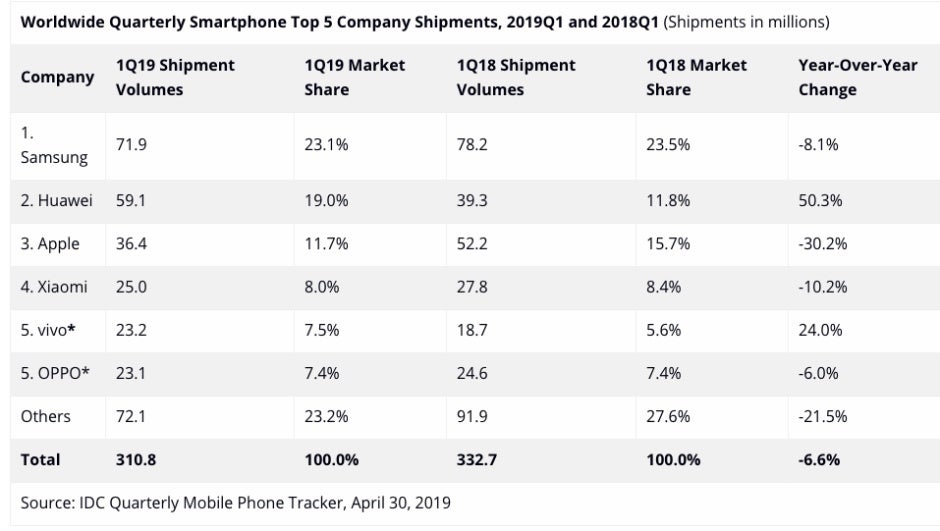 Can you tell where the US discrepancy with the global trend stems from? Why, Chinese brands, of course. The alphabet soup of national security agencies are convinced that retail phone makers are an immediate security threat on par with "made in China" 5G base stations, and are globetrotting to convince anyone who'd listen, too.
As a result, not only is the US deprived of excellent high-enders like the P30 Pro and its 10x zoom system, of the increasingly unique phones that come from brands like Xiaomi, Oppo or Vivo, but also from a true midrange market competition. There is a dearth of phones in the sub-$500 category in the US, if we don't count last year's Samsung or Apple flagships at promos which can very well be filled by phones like the
P30
, the
F1
, or any OnePlus equivalent from Oppo or Vivo.
Heck, the new
Axon 10 Pro
that is trying to sneak into the US market through the back door with little fanfare costs $550 and offers all the trappings of a flagship phone from the top 5 brands, including a Snapdragon 855 chipset and 3x telephoto zoom.
Enter Google. In one fell swoop, amidst rants how it's commoditizing or cannibalizing its Pixel brand, mainly from Apple-centric publications, Google occupied what's perhaps the widest underserved niche in the US phone market - that of capable midrangers or cheap flagships that is usually teeming with Chinese brand models. Since those are banned in the US because 'Murica!, there is now simply no better choice than the Pixel 3a or 3a XL if you are looking for a new sub-$500 handset with minimum compromises on major US carriers, and that's where the bulk of the sales are.
Pixel 3a is the elephant in the US market's China store
The Pixel 3a at $399 and the 3a XL at $479 shoot many birds with one stone. In an increasingly image-centric world, they offer cameras on par or often better than those on $1000 phones. The oily stock Android with 3-year upgrade guarantees, free media backup, large batteries, durable polycarbonate bodies that you don't have to baby, or
easy
and
cheap repairability
only add to the already formidable appeal of Google's computational photography.
In fact, barring some unforeseen production or launch mishaps, the Pixel 3a may be the only affordable phone to reach for if you are looking for a more compact device, and the 3a XL your obvious pick for a full-size smartphoning on a budget. What makes the midrange Pixels an actual answer to the Chinese phone conundrum in the US is also their wider availability - on Verizon, T-Mobile, Sprint and compatible with AT&T - compared to their predecessors.
"
Google is not a hardware company
" mantras aside, the Pixel 3a may usher in a whole new Age of Aquarius for the US phone market, just when the trade war with China is threatening to dry out our options to the bottom, what do you think?