ZTE Axon 10 Pro hands-on: A potential OnePlus killer
9
After building up its presence in the US with its flagship Axon line, it's been a rocky road for Chinese manufacturer ZTE for the past year. However, the company is optimistic in bouncing back and having a relevant smartphone in contention once again. The ZTE Axon 10 Pro, the company's latest flagship, was recently officially introduced at an event in China – and it's something worth getting excited for if you're looking for that balance between price and features.

The affordable flagship smartphone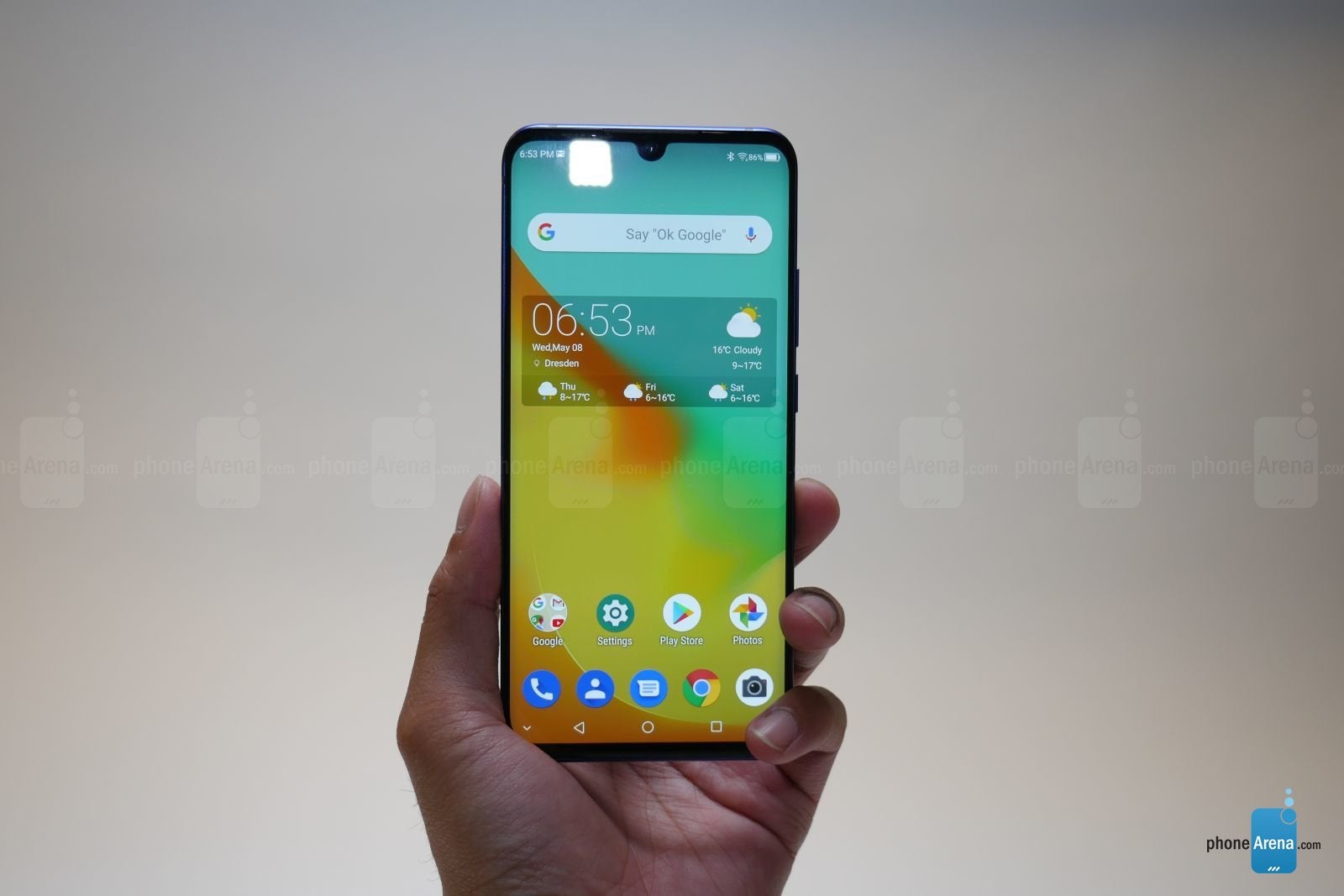 Above all, it's the price given to the new ZTE Axon 10 Pro that makes it so compelling. Considering the specs of the phone, combined with a stunning and sleek design, it's honestly astounding that ZTE is bold enough to price the Axon 10 Pro at €600 (~$670). That undercuts the majority of the competition already, which is unbelievable. The only smartphone in the US that's within the same range is the LG G8 ThinQ, but the ZTE Axon 10 Pro benefits from having a robust triple camera system, an in-screen fingerprint sensor, and a far more appealing looking design.
Compared to the juggernauts in the space, such as the Samsung Galaxy S10+, Huawei P30 Pro, Google Pixel 3 XL, and the Apple iPhone XS Max, there's a significant disparity from their prices over the Axon 10 Pro. All of those phones easily come in at $1000, so ZTE's aggressive price point does make it an enticing thing to consider – more so when it matches them in the specs department. Even the ZTE Axon 10 Pro 5G seems like it's still going to be a competitive option over them when it's launched later this summer for €900.
OnePlus is set to unveil its new flagship very soon, but ZTE's flagship already makes for a compelling alternative. Everyone knows OnePlus' strategy of being a flagship killer by offering its phones at lower prices, so having another player in the space like ZTE following suit definitely makes for some interesting competition.
A worthy triple camera system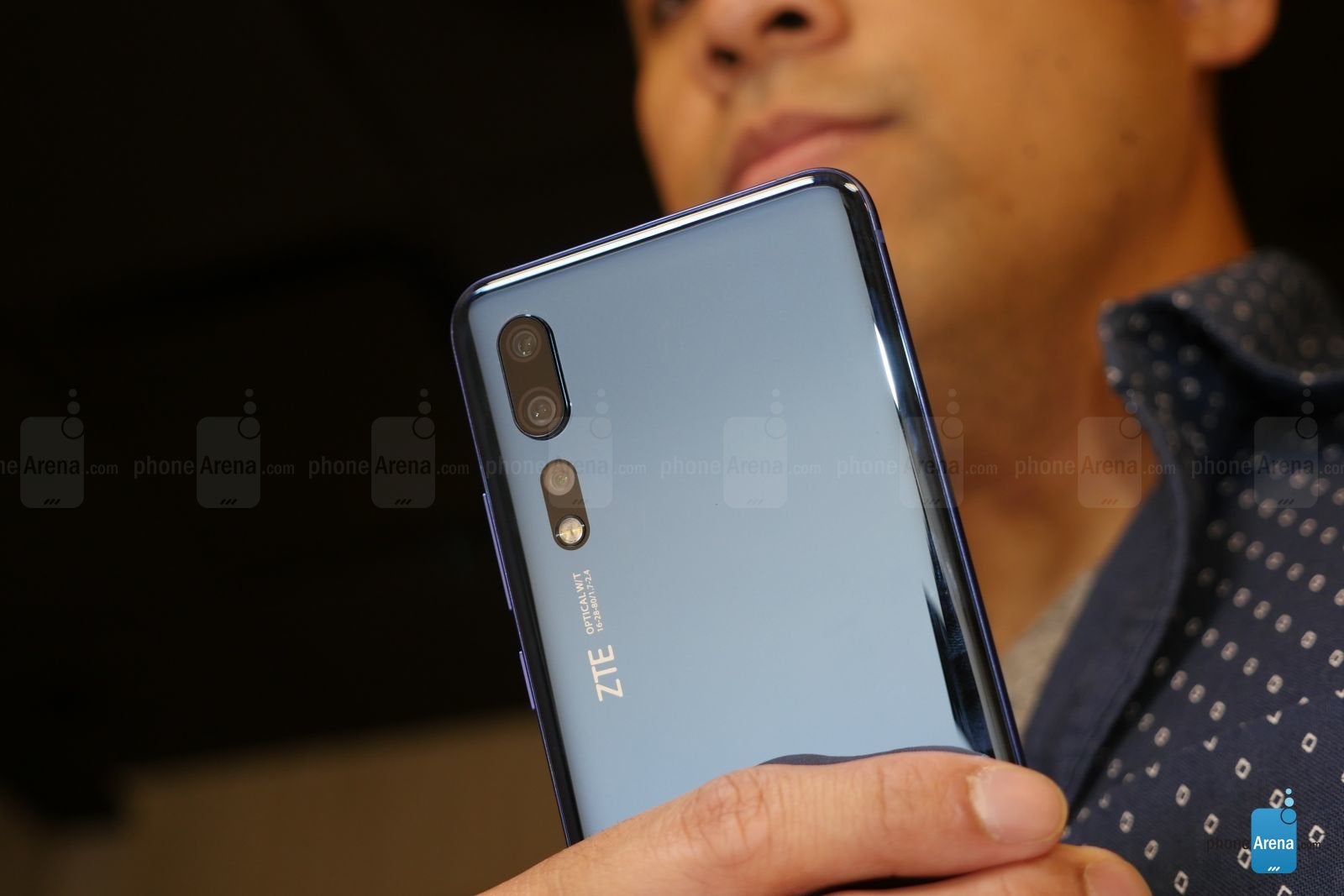 Dual cameras are great, but if you want to really be a formidable player in the space, you're going to need to have at least a triple camera system! Well, the ZTE Axon 10 Pro comes with exactly that. On paper, there's a lot to like here with its arsenal. Starting on the front, there's a 20MP AI Portrait selfie camera that's still discrete with the subtle teardrop notch with the display. However, the more impressive thing is found with the phone's rear triple cameras – breaking down to a main 48MP camera with an f/1.7 lens, accompanied by an 8MP telephoto lens (3x optical) and a 20MP 125-degree wide-angle camera.
Looking at this package, it all too reminds us of the Huawei P30 Pro. That's not a bad thing considering the excellent performance of the Huawei P30 Pro. We did manage to see a few samples, but didn't get the chance to snap a few shots ourselves to try and see determine its performance. Still, this package offers plenty of versatility by covering the gamut – near, close, and far, so you have the entire range covered by one phone. Adding to the arsenal is the AI engine behind the scenes that not only detects what you're shooting, but will leverage the entire system to deliver the best results. There's also a 5x zoom option that relies on all three cameras to produce sharp and in-focus snapshots.

There's no arguing the specs are all drool worthy no matter how we dissect it, so for the ZTE Axon 10 Pro to nearly match what Huawei has done with the P30 Pro, it's impressive and adds to its already ridiculous price.


All the trimmings of today's flagship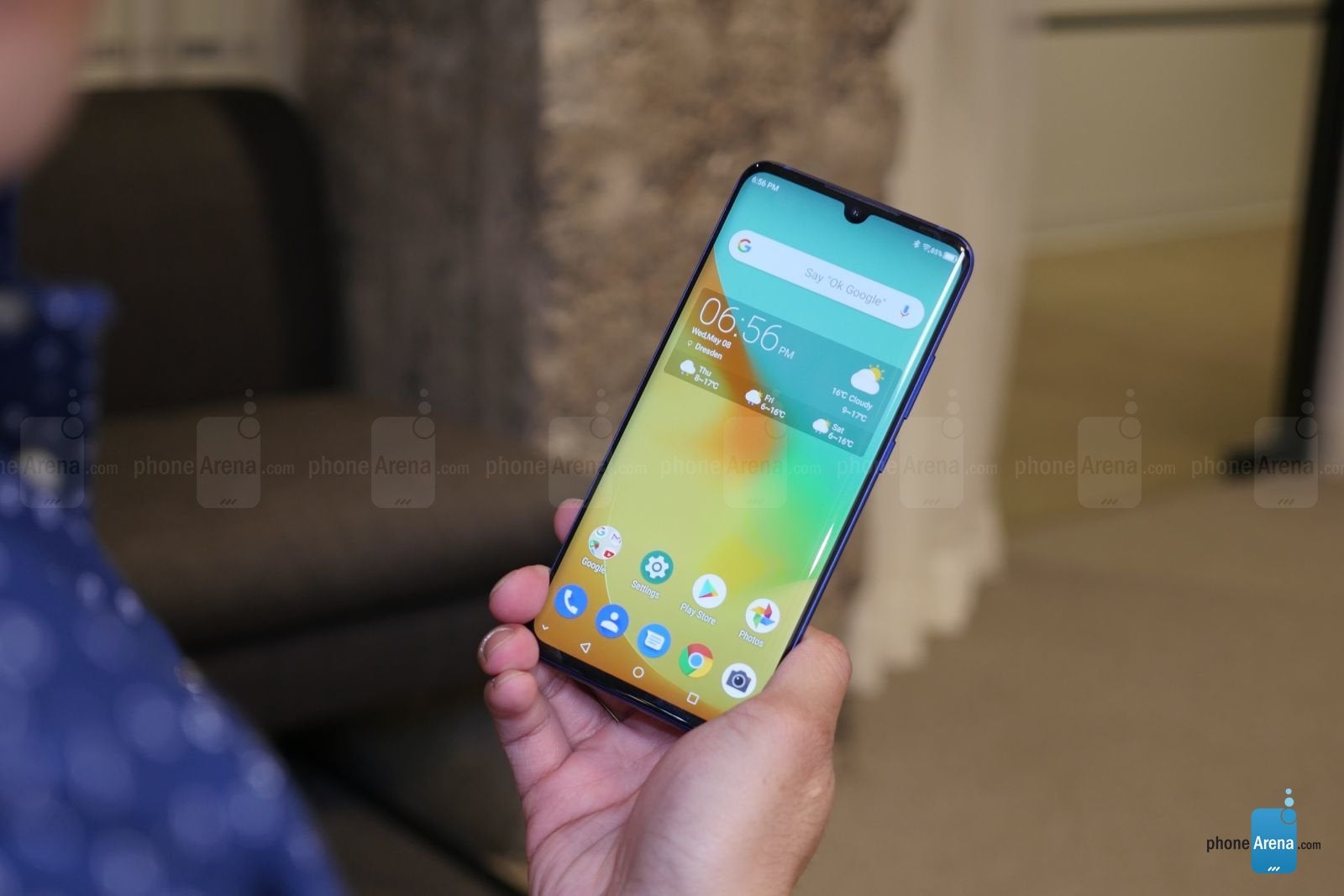 It's arguable that this is the best-looking smartphone that ZTE has come up to date, even though it's not the most original design we've seen. The glass meets metal construction is no doubt a hallmark strategy for many of today's flagships, but we do appreciate how it also takes some queues from Samsung – like how the edges of the display are sloped a bit to give it a more seamless appearance. This is what ZTE refers to as "3D quad curved glass." Speaking of being seamless, the teardrop notch isn't distracting by any means, especially when the phone features a pretty high screen to body ratio. And on top of that, the 6.47-inch FHD+ AMOLED display looks stunning!
Enhancing the beauty of the phone is its lightweight feel and sleek chassis, feeling easier to handle than the P30 Pro. Throw in a 4000 mAh battery into the mix, along with fast charging Qi wireless charging, the ZTE Axon 10 Pro has all the trimmings of today's flagship. There's no compromise over on the processing side as well, seeing that it's powered by Qualcomm's Snapdragon 855 chipset along with 6GB of RAM and 128GB of internal storage.


Will it come to the US?
You could say that the ZTE Axon 10 Pro is a tease. That's because it's unknown at this moment whether or not it's going to be coming to the US. Given what has transpired over the course of the year, it'll be interesting to see how ZTE plays its cards. In the slight possibility of it happening, it'll give OnePlus a good run for its money – even if the pricing remains unchanged from what it is right now overseas at €600.
Indeed, ZTE can remain a competitive challenge for OnePlus if the Axon 10 Pro's price doesn't change with a US release, but it'd be wise for ZTE to take everyone by surprise by potentially lowering the price of its flagship. OnePlus has always been aggressive with its pricing, but if ZTE follows the same approach, it may shake things up in the industry. Only time will tell if that's the case, so we're eager to see what transpires.