The affordable Pixel 3a phones are much easier to repair than the pricier Pixel 3 series
4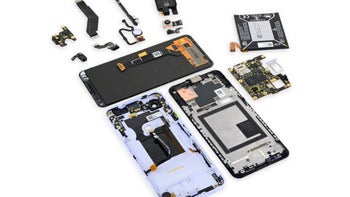 The Google
Pixel 3a
and 3a XL break the unwritten rules of affordable phones: rather than having a mediocre camera like all others, the new budget Pixels come with the same flagship-grade camera of the
Pixel 3
series. But there is more to a phone than just the camera and to find out exactly what is inside the
Pixel
3a, we take a look at the detailed teardown,
courtesy of iFixit
.
And the big takeaway is that the new Pixel 3a is much easier to repair than the flagship Pixel 3 series. Thanks to its simpler construction and use of common screws, the Pixel 3a got a 6/10 repairability rating, while the
Pixel 3 XL
scored a meager 3/10 on the same test and the regular Pixel 3 had a 4/10 rating.
The big takeaways are these:
the phones are easy to open without applying heat
battery replacement is easy
both phones feature a Samsung-made OLED panel
both features a regular vibration motor (unlike the fancier one on the flagship Pixel)
In the picture above, you can see the motherboard with all the chips on it and right in the middle is the Snapdragon 670 system-on-a-chip that powers the 3a and the 3a XL.
While earlier speculations pointed to lower quality screens used in the Pixel 3a series, the actual teardown confirms that both phones use AMOLED screens made by Samsung, which is good news.
You can see how easy battery replacement is on these new Pixels and get a detailed look inside them in the video right below.