Amazon's FireTV $99 set-top box is looking to light up your living room
15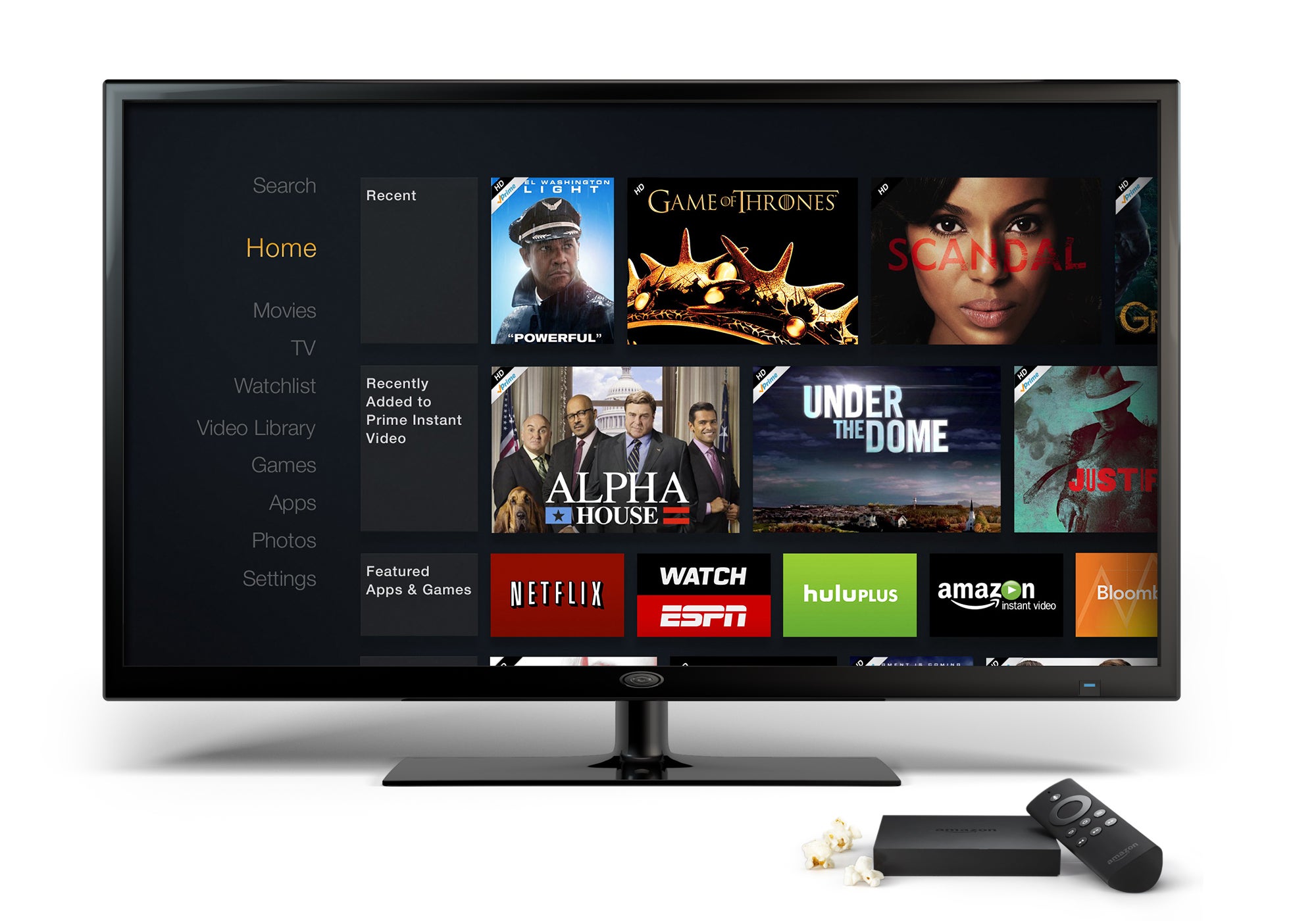 The Amazon set-top box, which we firstcaught wind of this January, is now a matter of fact. Called FireTV,the tiny $99 streaming device is already on sale. The FireTV featuresa compelling quad-core Qualcomm processor and 2GB RAM, and takingshots at competing products from Roku and Apple.
So, what does Amazon's latest fieryinvention do, exactly? For starters, it hooks you up to Hulu,Netflix, YouTube, Vimeo and all that's worth calling itself a"streaming service". In addition, the box streams contentfrom your Amazon Cloud Drive account on the TV screen, and the"X-Ray" movie info functionality from the Kindle Firetablets makes an appearance as well. A peculiar new feature, calledASAP, aims to predict which movies and TV episodes you will want towatch soon, and automatically lines them up for playback. What didyou think - that Amazon isn't watching what you're watching?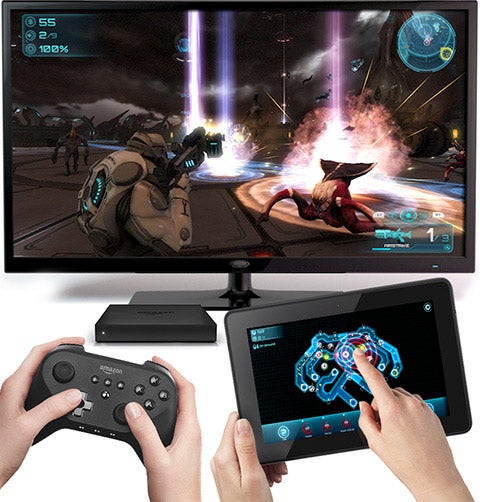 The FireTV getting its game on
The FireTV is complemented by aBluetooth remote control (engineered to free you from having toawkwardly aim at an IR control "dot"), a gamepad (soldseparately for $40), and if you would like to go hands-free, there's"voice control that actually works", in Amazon's words.With the box packing potent Qualcomm silicon, it makes sense that theretail giant will be pushing its gaming capabilities. For now, Amazonis promising cheap games, an abundance of free-to-play titles, andlikely some exclusives to help the platform really sink in.
Overall, Amazon seems to be on its waytowards another successful product that will establish another venuefor its coveted ecosystem. The way the retail giant has made use ofAndroid's potential to build its presence on smart devices is quiteimpressive, and hopefully, the FireTV will be followed by the fabledAmazon smartphone sooner than never.
source: Amazon