Amazon to launch an Android gaming console/set-top box in 2014?
4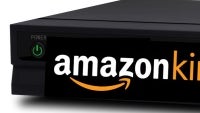 According to recent reports, Amazon isplanning to launch an Android-based gaming and entertainment deviceat a price of under $300 sometime in 2014. The yet unnameddevice will offer access to entertainment such as music, movies, andtelevision, on top of its gaming capabilities. It is designed byAmazon's technical subsidiary, Lab 126, which is also responsible forthe company's Kindle devices. Allegedly, it's powered by Qualcomm'sSnapdragon processor.
The reports state that prospectivepublishers have already been introduced to the hardware, and haveseen it demoed with popular mobile games. Allegedly, the prototypeunit approximates the later Sony PlayStation 1, known as PSone, insize. It's gray in color, oblong in shape, and has sharp edges. It'ssafe to say that the device will face a makeover before it's readyfor production.
Amazon will price the machinecompetitively - it will cost below $300. In an interesting relatedbit of news, lately Amazon has been looking to hire developers withserious background in the game industry for its Amazon Game Studios.The company wouldn't be searching for a lead programmer experiencedin the biggest 3D game engines, only to produce Candy Crusher Sagaclones, would it?
source: VG247,TechCrunch