Amazon denies it has a ban on Alexa skills referencing Google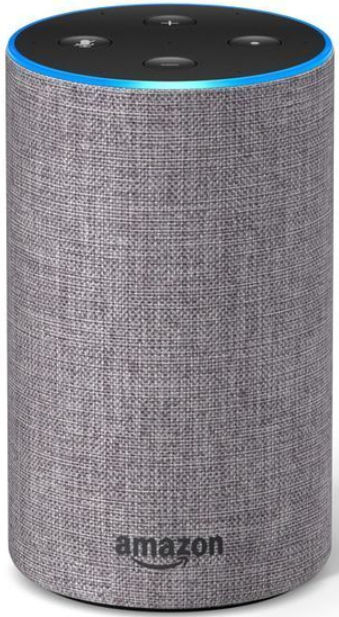 The Amazon Echo 2
Amazon and Google are numbers one and two, respectively, in smart speaker market share worldwide. Amazon has a wide lead over Google at the moment, not surprising since the company did create the category after all. Google, for the moment, is the competitor that Amazon is most losing sleep over. In fact, Amazon seems to be quite sensitive about Google's success with its Home line of smart speakers. For example, an Amazon employee hinted that developers are prohibited from submitting skills for Alexa that mention the Google name.
Similar to an app on a smartphone, enabling a skill for Alexa allows you to increase the capabilities of Amazon's virtual assistant. Recently, a developer named Jo Jaquinta submitted to Amazon a game skill called Mind Maze. The developer created a reminder so that when a player exited the game, Alexa would tell him how to launch it again. This would sound something like this: "to play again, say 'Alexa open Mind Maze.'" However, for some strange reason, the Amazon review tester received the version of the game meant for Google Home. As a result, when exiting the game, the Amazon tester heard: "If you enjoy card games, you can say 'OK Google, talk to 21 Blackjack'…"
As you might imagine, the Amazon reviewer rejected the game. At first, Amazon said that the game was turned down because an Alexa skill "should not promote Google Home." Sounds like a ban to us. But soon, that was changed as an Amazon spokesman said that mentioning Google Home on an Alexa skill could lead to "customer confusion." According to the company, the original statement from the skill tester was incorrect as Amazon does not ban the use of brand names.
"We reviewed the skill and determined that the incorrect phrase could lead to customer confusion and did not accurately portray the skill functionality. The certification representative's response was an error. We do not ban the usage of brand names, although we do strive to ensure that trademarks, intellectual property, or brand names are used properly."-Amazon statement
Still, if you are a developer working on a new skill for Alexa, it might not be a good idea to have the Google brand mentioned. By the way, there is a happy ending to the story. Mind Maze was eventually approved by Amazon and can be added to your Echo by clicking on this
link
.
source:
TechCrunch