Amazon Kindle Fire HD tablets might be harder to hack
3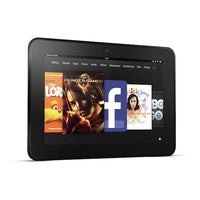 The
Amazon Kindle Fire
wasn't exactly what one would call hack-proof. Soon after it was released,
ways to load restricted software,
such as Gmail, Google Talk, Google Maps, YouTube, were discovered by members of the XDA Developers community. Even
Jelly Bean was ported onto it
back in July, replacing the stock, heavily customized OS based on Android 2.3 Gingerbread.
However, the
Amazon Kindle Fire HD
tablets, which were
announced earlier this month
, may be a bit tougher to crack. Or at least that is what some members of the aforementioned forum are lead to believe, based on evidence like the tablet's signed bootloader and the TI processor's security features. And when you think about it, it is in Amazon's advantage to be selling a locked down device. After all, the company wants to make money by keeping people loyal to its ecosystem, not by selling them expensive hardware. That is why Amazon Kindle tablets are so affordable, yet don't give you access to the so-called complete Google experience.
So in case you've been planning on getting a Kindle Fire HD and then tinkering with its software, don't rush in just yet. Perhaps it would be wiser to see whether the developer community has the skills to hurdle its security features.