Android Jelly Bean gets ported to the Kindle Fire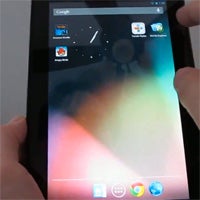 The Kindle Fire is no stranger to hacks, so it should come as no surprise that Android 4.1 Jelly Bean has been ported to run on the budget slab. While there is no hardware video acceleration and a few bugs with Wi-Fi right now, for the most part it work pretty good. In all probability, all of those shortcomings will get worked out relatively soon.
If you're eyeing a new
Nexus 7
, you'll probably spring the extra couple bucks to get the latest and greatest, but if you have a Kindle Fire lying around and want to save some cash, this port is definitely worth a look. You can check out the video below to see it in action and determine if it's right for you. If you're ready to dive in, check out XDA and Liliputing in the source link below to get started.