Apple iPhone, iPad users watching a series offline on Netflix can now save data
1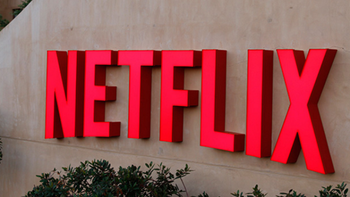 Since 2016, Video streamer Netflix has allowed iOS and Android users to download certain content on their devices; this allows members to view streaming movies and television shows even when they do not have an internet connection. Today,
Netflix announced
that a feature called Smart Downloads, previously available for Android users only, is being rolled out to those Netflix subscribers who use a device powered by iOS.
Here's how it works. Let's say you download the first three episodes of a show that you want to watch offline. As soon as you're done with the first episode, it is deleted automatically once Smart Downloads is enabled, and the fourth episode is downloaded onto your device. This way, you always have at least a couple of episodes queued up in case you can't or don't want to connect to your carrier's signal, and are out range of a Wi-Fi signal.
"We know how annoying it can be to go through all your apps and delete files you no longer need; we also understand that when it comes to Netflix, the faster you can get to the next episode you want to watch, the better. Whether it is smart downloading or viewing a mobile preview, we realize the best part of Netflix is connecting with the stories you will love in an easier and more fun way."-Netflix
Smart Downloads is activated only when iOS and Android users are connected to a Wi-Fi signal. This saves them from consuming data when managing their downloaded episodes. The feature also makes sure that storage isn't used up because a new episode loads only once the just watched episode is deleted from the device. And Netflix subscribers who don't want to use Smart Downloads can disable the feature. To learn how, and for more information on Smart Downloads, you can visit the Netflix Help Center by clicking on this
link
.