All four major U.S. carriers team up to form a task force on mobile authentication
3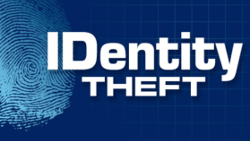 All four major U.S. carriers are teaming up to form the Mobile Authentication Task Force. The goal is for the wireless operators to prevent identity theft by scanning data and analyzing patterns. This will be done in order to make sure that subscribers' identities aren't being stolen by people who plan on using them for illegal activities. The four carriers plan on using SIM card recognition, network-based device authentication and geo-location. This plan will go into effect next year to protect both consumers and businesses.
With all four major carriers putting their heads together for a change, hackers won't be able to figure out users' passwords, commit bank fraud, steal data and make phony purchases. Each carrier will bring something to the task force that will help the task force predict whether the person signing in under a certain name is actually that particular person.
The task force will work with app developers, industry organizations, and third parties in an attempt to make this all work out. Also getting involved is the GSMA, which is the trade group that represents mobile carriers around the world.
"At a time when online and digital services are commonplace, security and authentication are issues that affect us all. Through strong collaboration, the taskforce announced today has the potential to create impactful benefits for U.S. customers by helping to decrease fraud and identity theft, and increase trust in online transactions. Further, we will be working closely with the task force to ensure this solution is aligned and interoperable with solutions deployed by operators."-Alex Sinclair, Chief Technology Officer, GSMA
It's nice to see the four rivals hold off on the in-fighting, the sniping and the insults in order to do something that will be positive for customers. And this sounds like something that subscribers won't even notice even while they reap the benefits of mobile authentication.
source:
Verizon
,
AT&T
via
TmoNews