All 279 New York City subway stations now have Wi-Fi connectivity
18
As 2017 begins, we can tell you that all 279 underground subway stations in New York City now have Wi-Fi connectivity. It has taken approximately five years to complete the roll out of the service. As far as cellular coverage is concerned, that is expected to take place this year. Considering that the subway hosts a large number of commuters every morning and evening during the weekdays, this could very important to those used to not having service during the morning and evening rush hour.
Smartphone owners will see the option to connect to "Transit Wireless Wi-Fi" when they open up the Wi-Fi page on their device. Since New York City is the business capital of the world, maintaining connectivity is very important to those who work in the Big Apple. To that end,
the City has also converted some of its old school pay phones into free Wi-Fi kiosks
running at 1Gbps.
2017 promises to be the year that New York City subway riders can complete a mobile stock trade, or shop online while waiting for their subway car to arrive at the station. Service is provided in sessions of one hour each. Once the hour expires, users can sign on again for another hour of free Wi-Fi.
If you live in New York City or are visiting Gotham right now, next time you are on a subway platform you should turn enable the Wi-Fi on your smartphone and enjoy connecting to a signal that is reaching you while you stand underneath the City's sidewalks.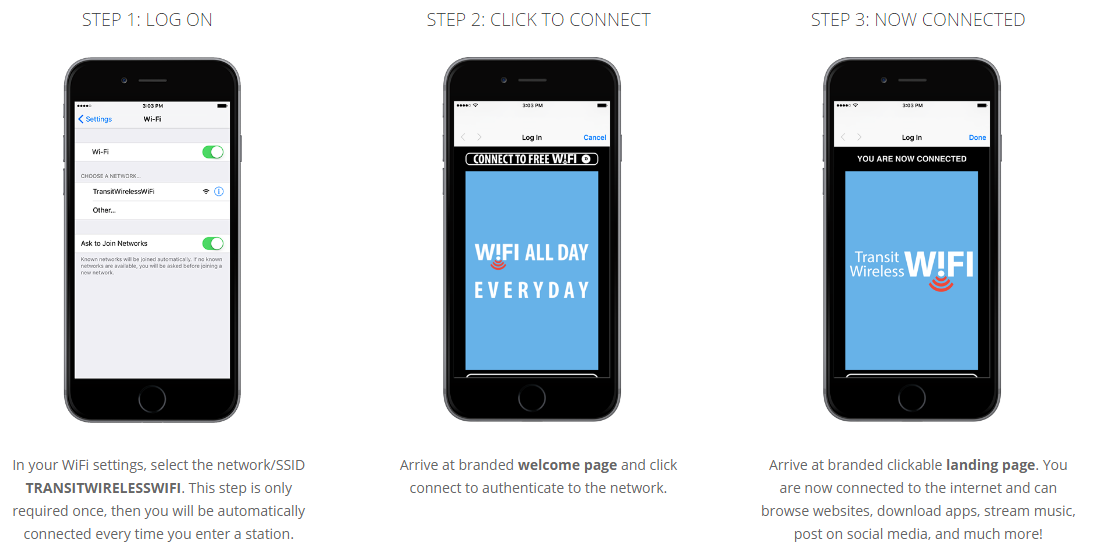 Transit Wireless Wi-Fi is now available on NYC subway stations
source:
NY1
via
Engadget