Aisle411 launches indoor navigation app for Walgreens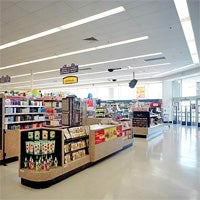 Aisle411 has been making retail stores a less scary place to venture out into for a few years now. Back in 2010, it launched an
iPhone app for Lowe's, Home Depot
, and a number of other large grocery stores. Aisle411 is now bringing its service to Walgreens.
The virtual mapping and navigation app is available now and works at all 7,907 Walgreens drugstores throughout the country. You can use Aisle411 to view a map of the store or locate products throughout the store. While mapping has been available for select other retailers, Walgreen is the "first national retailer with all of its stores mapped in a mobile application."
While it seems that Walgreens is a little small to actually get lost in, a recent survey concluded that 84% of shoppers have trouble finding products on store shelves and over 20% leave the store without buying what they came for.